Camilla's feathered hat from a 2011 outing is still one of her most discussed accessories
Camilla Parker Bowles showed up with one of the most unusual choices of accessories on Tuesday. She literally had a feather-in-the-cap situation.
As reported by Good Housekeeping, the Duchess of Cornwall was spotted along with her husband, Prince Charles, attending church service at St. Martin-in-the-Fields in London on Tuesday, May 15.
Camilla donned a plain cream-colored coat with her signature pearls and matching earrings. She sported a sparkly butterfly brooch on her coat and held on to a designer clutch that matched with her outfit.
The 70-year-old topped her look for this outing with a cream-colored hat covered in long white feathers. The feathery hat not only added volume to Camilla's whole look but also added two inches in height to the headpiece.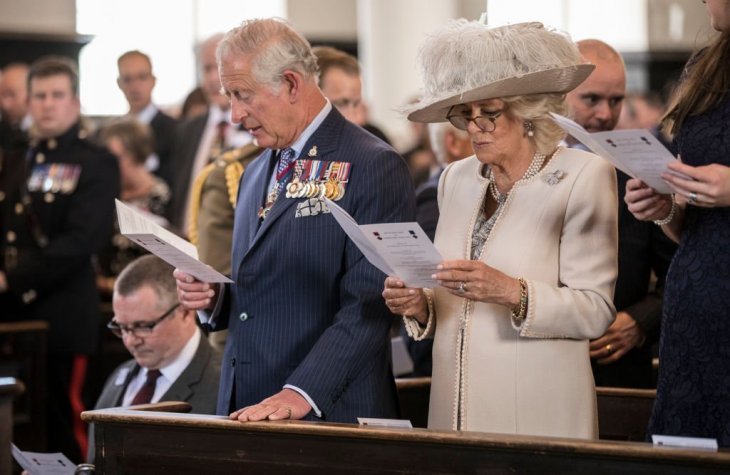 Camilla definitely made a fashion statement with her hat at the event. She had sported the same hat in 2011 at the wedding ceremony of her nephew Ben Elliot and Mary-Clare Winwood.
According to Town And Country Mag, Camilla's most outlandish choice for a hat was seen at her own wedding celebration at Windsor Castle in 2005. The ceremony took place inside the Guildhall in Windsor.
The Duchess of Cornwall wore a huge white hat which was accessorized with multiple decorative elements off to one side. She truly made a fashion statement after the civil ceremony by wearing a golden wreath.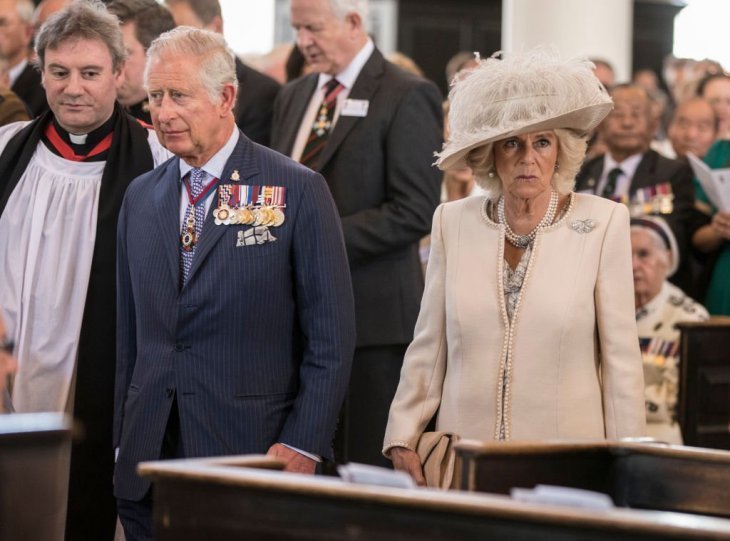 Camilla made her fashionable mark on the royal wedding between Prince Harry and Meghan Markle on May 19 as well. On the occasion, Camilla wore a Philip Treacy hat and paired it up with a pink coat dress designed by Anna Valentine.
The Duchess of Cornwall fashion style, though unique, has created polarizing views. One social media user, Lilith Leone, compared Camilla's hat at the royal wedding to a prawns platter.
Another netizen, George D'Amico, mocked Camilla and compared her hat to a meat tray.
Another follower, Daaimaah Neely, captioned an image of Camilla and Kate Middleton and suggested that Camilla's hat was made after killing numerous flamingos.