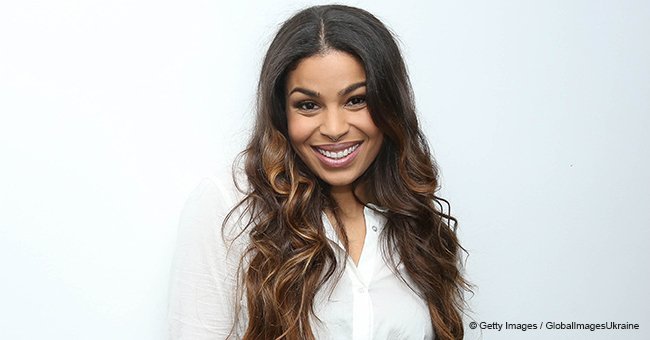 'American Idol' youngest winner Jordin Sparks shares photo of newborn son
Jordin Sparks can't get enough of her son as she shares a new photo of her baby boy with a touching caption.
Sparks posted an adorable snapshot of her new baby, DJ. He is 3 weeks old and looks so sweet staring up at his mother.
Baby DJ is seen wearing a baby blue onesie with two giraffes and a text that reads "Mommy loves me" on the Instagram photo.
Sparks expressed her love for her new bundle of joy and gushed how she felt blessed and honored to be DJ's mommy.
She and her husband, Dana Isaiah, welcomed their first child on May 2, 2018.
During her previous appearance at the red carpet of the Show Dogs premiere, Sparks spoke to Entertainment Tonight and reveled in the feeling of being a new mother and her now-family of three. It had only been three days since she gave birth at the time.
She said, "It's just fun to stare at him. His name is DJ, named after daddy, and the moment was incredible! To finally have him in my arms and stare at him. He's really here. He made it. This is what we've been waiting for. He's just so perfect."
The 28-year-old also shared that her son seems to be really calm but quickly said that he has "some lungs." She joked that her son might become a singer just like her
Sparks and Isaiah previously announced in November 2017, that they had a secret marriage in July last year. They also revealed back then that she was pregnant with their first child.
As for Sparks' fan, they have been very supportive of their idol. They left sweet comments on baby DJ's photo and gushed over his cuteness, just like one fan named Mercy Elise.
Others like Yolanda Bailey went on to congratulate Sparks for her new baby.
Please fill in your e-mail so we can share with you our top stories!