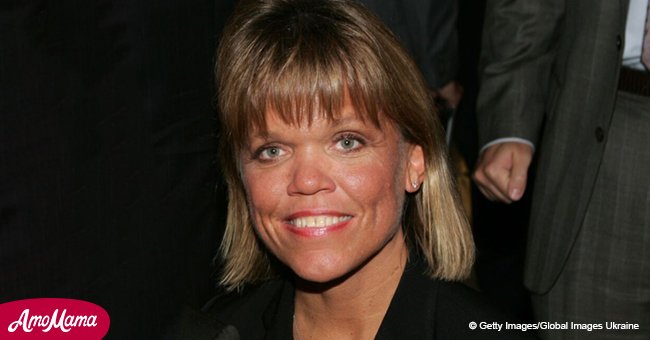 Amy Roloff's latest tweets raised concerns among fans that she's leaving Roloff farm
Amy Roloff's social media activity across various platforms have left many fans and followers wonder what her next step might be.
Recently, Amy Roloff pictured the scene with words on social media of a hectic morning she was having with her family but people spotted an interesting detail in the brief description.
Roloff mentioned that her morning started off in haste as she forgot to babysit her grandson when her son, Zach Roloff, and daughter-in-law, Tori Roloff, had to go out to sign papers for a house.
Roloff joked that she blamed the alarm for not waking her up on time. Fans began to wonder that if Zach and Tori were ready to sign papers for a new house, they might be moving out of Amy's house.
One user, Sherri Smith Brunton, was happy about the possibility of Zach and Tori finding a new home for themselves. She asked Amy if the new house would be close to the farm and Jackson's cousin, Ember.
Another fan, Deleshia Smith, empathized with Amy for forgetting to babysit Jackson. She said that her son and daughter-in-law would forgive her as Amy already has a lot on her plate.
Some fans started to speculate that Zach and Tori may not be the only ones moving out of the house. Some believed that the tweet suggested that Amy too was leaving the house and moving out.
Fans were outraged at the possibility that would leave Amy's ex-husband with the house.
One follower, Mary Ann, asked Amy if she was also moving out. Another netizen, L Straw, hoped that Amy was not leaving the house and leaving it for Matt.
Amy shared a picture of her pantry area and captioned it in detail. She said that the 'purging' of her house had begun one at a time.
She summarised her situation and called it to be similar to life - holding on to things and people when you should let it go and vice-versa.
Amy and Matt Roloff have shared on the show Little People, Big World that they have considered the option of selling the farm in the future.
Please fill in your e-mail so we can share with you our top stories!