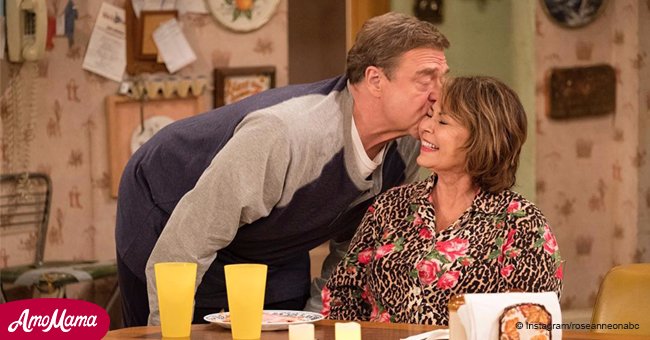 John Goodman almost left 'Roseanne' because of a personal reason
Roseanne star John Goodman has been one of the irreplaceable characters on the iconic comedy series. He considered quitting the show as fame took his privacy.
On the screen, he delivered his character Dan's tongue-in-cheek remarks and witty one-liners effortlessly, but the journey behind-the-scenes came with its share of challenges.
In a recent interview with Today, Goodman opened up about a dark time in his past, and how it almost resulted in him leaving the popular show.
Chatting candidly with Willie Geist, Goodman shared that he was struggling with stress and alcoholism. Both these issues had spiraled out of control since the wild success of Roseanne.
Speaking of the initial phase of newfound celebrity, Goodman shared that it felt great and exciting.
When the fame multiplied to a point where he could not stay anonymous, it worried him. In the 1990s, when the show was at its peak of success, all the accolades and attention Goodman got began to seep into his private life.
While grappling with the downside of being a widely popular celebrity, he was also presented with the Golden Globe Award for Best Actor in 1993.
It was this overwhelming attention that led him to take to alcohol. Looking back, he admitted that he was being ungrateful and complacent in considering to quit the show that he had been with for 8 years.
Goodman's alcoholism also affected his work on the show. He recalled times when he would turn up inebriated on the set and his speech would be slurred.
After the show aired its last episode in 1997, Goodman decided to finally get himself treated at a rehabilitation center.
Goodman was proud to share that he has been sober for 10 years. After the show, he took up interesting movie projects, including The Big Lebowski and the voice of Sully in Monster's Inc.
Please fill in your e-mail so we can share with you our top stories!