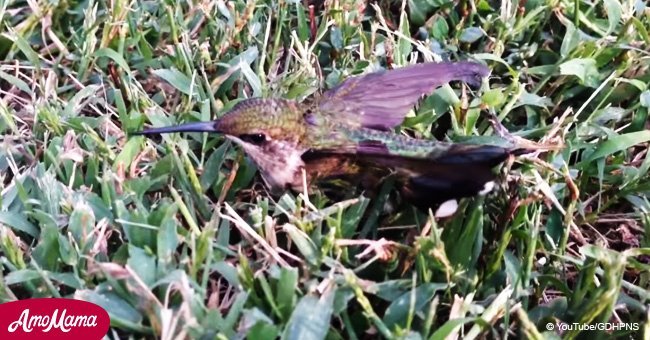 Video shows family rescuing a hummingbird stuck to gum
Our smallest of actions might have bigger repercussions, as was proved in this sad video of a hummingbird's struggle.
A family discovered a tiny hummingbird stuck on the ground to a recklessly thrown piece of chewed gum, and decided that the little creature needed their help.
A video uploaded on YouTube revealed how a person took it upon himself to rescue the small bird and save it from its painful struggle with the gum.
The film begins with a woman instructing her little child not to touch the bird but only to look at it as her husband tries to free the bird from its captivity.
He tries to dig in through the gum that was holding the bird to the ground despite all its effort of trying to fly away.
Freeing the bird from the gum looked trickier than it seemed as the husband takes some time to properly remove the gum from the bird's feathers.
Even when it was rescued from the gum that held it to the ground, there was some sticky residue left on the lower body of the hummingbird.
The woman then lifts the bird from the ground and carefully places it in her palm. Then she digs her nail through the bits of gum that was stuck on the bird's body hindering it from flapping its wings.
After a while, she manages to get all of the sticky things off the bird's body. The bird, finding itself out of the captivity, did not hesitate any more minute to flap its wing and fly away to freedom.
Please fill in your e-mail so we can share with you our top stories!