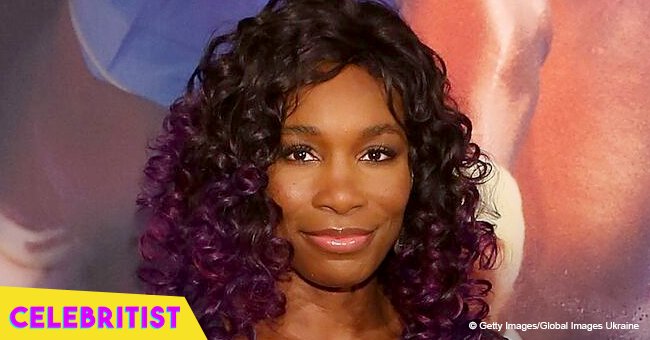 Venus Williams shows off curvy body in flowy orange dress during photoshoot
The tennis superstar showcases a different side of her in her latest collaboration with a popular magazine.
She recently exited the French Open on her first round. But that shouldn't bother Venus Williams who has more to offer than just her athletic prowess as evident in her latest photo shoot with Vanity Fair Italia.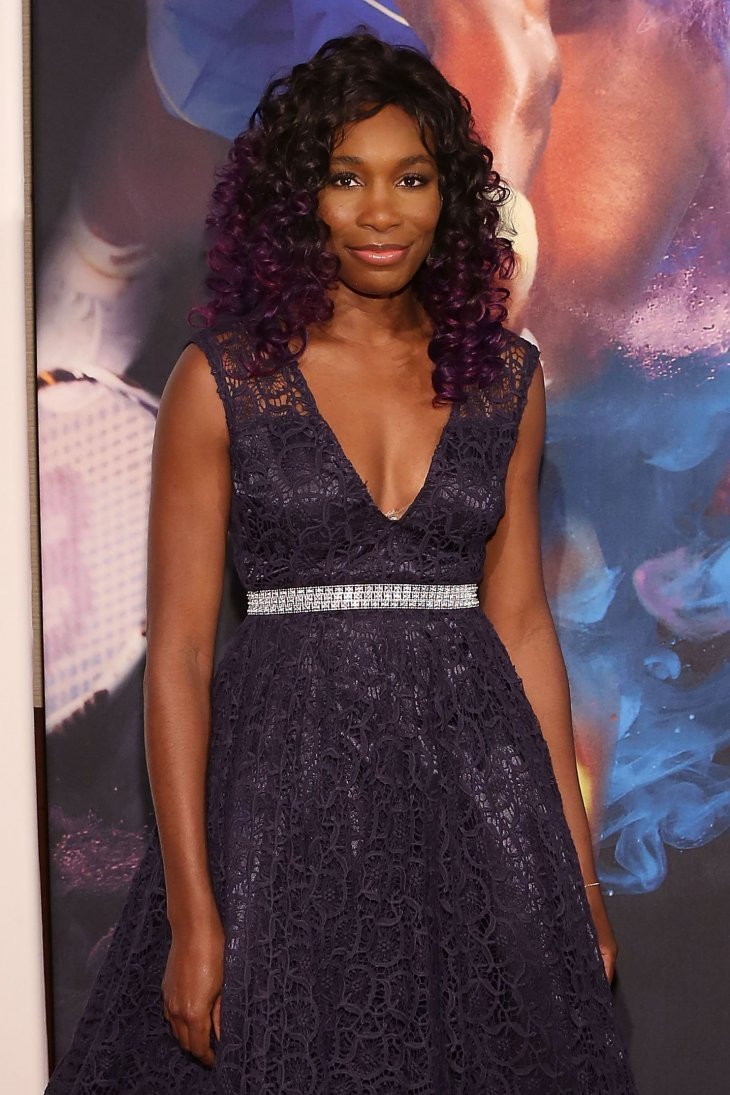 Source: Getty Images / Global Images of Ukraine
The tennis superstar recently shared a photo from her Vanity Fair Italia shoot where she stunned in a sleeveless orange maxi dress. The 37-year-old was also excited to reveal that she was "taking over" the publication's Instagram story that day in her caption.
"I'm taking over @vanityfairitalia's Instagram Story today! Follow along as I share moments from my day in Rome."
The photo featured Venus leaning against a glass railing overlooking the ocean as a dog sat on a wooden chair in front of her. Her beautiful face was framed by her long windswept hair which cascaded down the back of her bare shoulders.
Venus' dress was a lovely orange color that complemented her background's blue hue. It had a haltered neckline that showcased her toned tennis arms. The floor length dress was accentuated by a white sash around her waist revealing her curvy physique even more.
Venus was recently defeated by Wang Qiang of China during her first round at the French Open's inaugural day. In the New York Post's report, it was revealed she suffered a 6-4, 7-5 loss, prompting her to exit the competition just as it had started.
This was the fourth time Serena Williams' sister exited the French open on the first round out of the 21 times she's graced the tournament.
Now that she's off the French playing field, Venus has more time to attend to her other endeavors. Last March, the athlete gave In Style a glimpse of her regular day revealing it's not all about tennis.
Apart from her daily workout and tennis training, she also runs her own athletic apparel line 'EleVen' as well as the commercial design firm 'V Starr Interiors.' She also does a lot of travelling and admits taking her dog with her as he loves visiting new places. Venus also shared how she visits her father regularly toward the end of her day while communicating with the whole family through a group chat. And though she loves to be with friends, she also said she refuses to invite them to her home because she's a terrible host.
Venus lives by her sister Serena's valuable advice:
"No matter what, you have to show up – so why not compete?"
It's that mindset that has earned her the No. 8 spot in the Women's Tennis Association's singles ranking today.
Please fill in your e-mail so we can share with you our top stories!