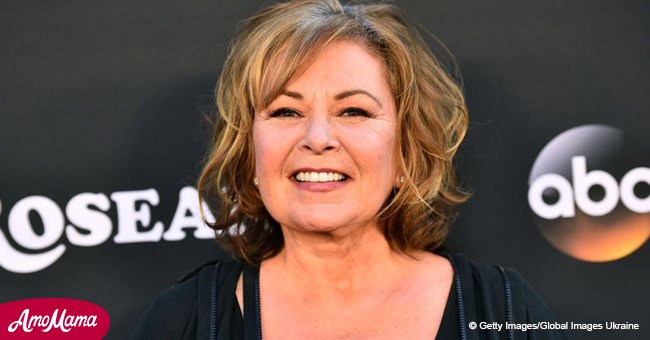 Roseanne Barr blames her racist tweet on pills
Roseanne Barr, who has been under fire due to her racist tweet against Valerie Jarrett, used her prescription pills as an excuse for her words.
The actress revealed earlier on Wednesday, May 30, 2018, that she had taken Ambien prior to writing the offensive tweet, which was why she didn't think her words through.
Still, in the same post,which was later deleted, Barr admitted that she had done something indefensible and asked those who supported her to stand down and let her handle the consequences of her mistake
Later on, Barr focused on the medication to justify her actions again. According to her, it was 2 a.m. when she wrote the tweet saying that Jarret was the product of a crossover between the Muslim Brotherhood and the Planet of the Apes movie.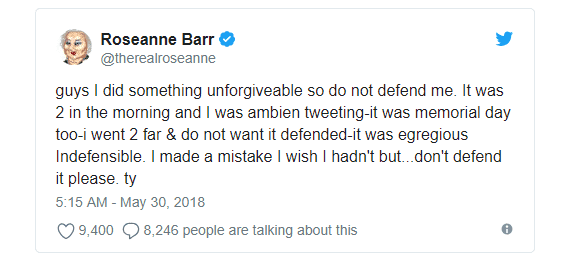 Source: Twitter/therealroseanne
"I think Joe Rogan is right about Ambien. Not giving excuses for what I did(tweeted) but I've done weird stuff while on Ambien - cracked eggs on the wall at 2 a.m. etc."
Roseanne Barr, Fox News (originally posted on Twitter) , May 30, 2018
Following the tweet scandal, Channing Dungey, President of ABC Entertainment, announced that Roseanne's reboot had been canceled after only one season on the air.
Dungey stated that Barr's words weren't consistent with the network's values, which led to the cancelation of the series despite the great success achieved since its premiere in March 2018.
Upon learning that the show was gone, Barr discouraged people from boycotting ABC and apologized to the hundreds of people who lost their jobs because of the controversial tweet.

Source: Twitter/therealroseanne
The actress also took the opportunity to announce that she would be a part of Joe Rogan's podcast next Friday, June 1, but didn't reveal any of the subjects that she will approach.
The cancelation of Roseanne might have been quite a blow for Barr, but fans also felt the impact of ABC's decision. Ever since it's revival, the show attracted millions of viewers and it was even renewed for a second season.
Please fill in your e-mail so we can share with you our top stories!