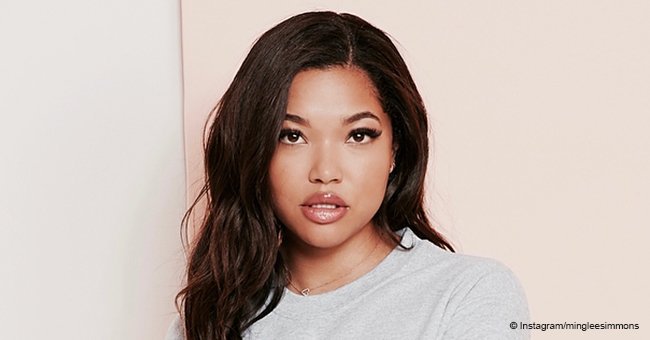 Kimora Lee Simmons' daughter flaunts curves in red bikini in new photos
What do you do when you are Kimora Lee's daughter? You get exposed to fashion and modeling at age 2! You are still too young to know that this life is more of a privilege than the norm. Welcome to Ming Lee Simmons' glamorous life.
Ming Lee Simmons was brought up in a home of designers, models, and lovers of fashion. The life her parents gave her from a young age prepared her for the busy times she is currently living. Talking to W Magazine, the 17-year-old upcoming model said; "I grew up on the runway, walking with my mom and sister at the end of every Baby Phat show during fashion week in New York. I've been in ads with my mom and sister since I was 2 years old. I'm only now realizing how uncommon that is and I'm deeply appreciative of those experiences."
With such an influential person for a mother, you would expect Lee to naturally gravitate towards fashion, which is what she did. However, she is paying lots of attention to her school work as she has intentions to go to college.
"I'm definitely planning on going to college. School is my number one focus right now. I'm going to do Pre-law in college and then I'll have time to do creative things on the side. I'm looking in California and in New York City and those are the only two places. I'm going to try to work with my mom and model because I'm really passionate about it, but school always comes first"
And of course, mommy would not have it any other way. Her latest Instagram post in a string bikini almost broke the internet. Almost did.
Please fill in your e-mail so we can share with you our top stories!