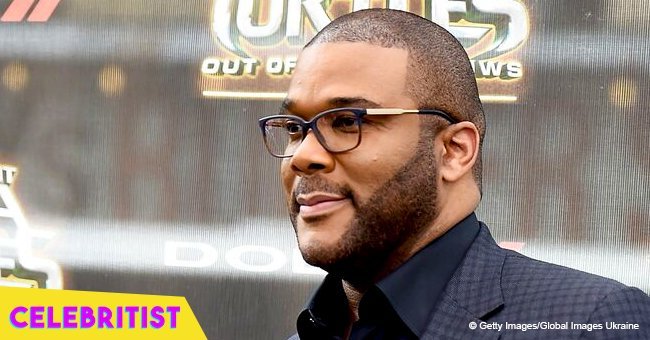 Tyler Perry reveals slimmer frame while on vacation in Bora-Bora in new pic
He's considered one of the most influential writers and directors among the African American community in Hollywood, and Tyler Perry continues to prove every day why he has earned such recognition. Taking a break from his packed schedule, Perry flew to Bora-Bora, and he has been sharing some beautiful pics showing off the view and his slimmer form.
Celebritist was lurking around Tyler Perry's Instagram account to see what the famous director and screenwriter has been up to, and we found out that after the premiere of his recent project with Taraji P. Henson, "Acrimony," he flew all the way to a paradisiac destiny to get some rest.
The 48-years-old star shared some beautiful photos of the island as he posed in front of the sea and the sunset, and he even shared a photo of a plate with brownies as he complained in the caption about the struggle of being on vacation but don't want to gain all the weight he just lost.
Perry confessed in a 2012 interview with Men's Health, that because of his height, he has always been pretty self-conscious about his weight. So, when he took the decision to make something about it, he had a boost of confidence that has only been increasing over the years.
"I walk into a room with a lot more confidence. All my life I've tried to hide my height. I was taller than everybody else and stood out, so I would slouch and try to hide it. But with what I've been able to do with my body, I'm owning it. I'm standing up when I walk into a room."
The father of one also revealed last year that his secret to his weight is he stopped eating meat. It helps that his partner, Gelila Bekele, is a vegan, because now that they're raising their first son, Aman, the family can have a uniform diet.
Tyler is clearly in a really good place with his body and we're glad to know he's leading a healthy life that will benefit not only himself but also his growing family.
Don't you think Tyler looks amazing these days?
Please fill in your e-mail so we can share with you our top stories!