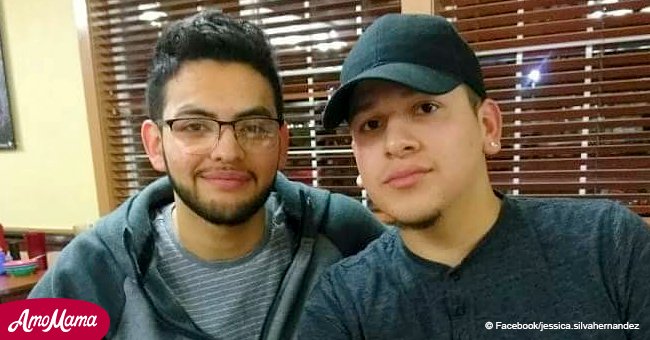 Gay couple attacked after leaving a nightclub
Christopher Huizar and Gabriel Roman, a gay couple from Denver, were attacked by a stranger just because they are homosexual.
According to KDVR, both men were walking back home from Church nightclub just after midnight on May 27 when another man, who they had never seen before, started yelling homophobic slurs.
A few seconds later, the criminal approached and attacked them with a knife. When the incident took place, Huizar kept telling Roman that everything would be fine, even though he didn't know it for sure.
Roman added that the attacker pulled and stabbed him in his back. After that, they started running and Huizar admitted that he didn't know how bad their injuries were until his partner said that his hand was bleeding.
As soon as Huizar took his shirt off to cover the wound, he realized that there was plenty of blood. After running as fast as they could, they ended up collapsing in the parking lot of the 7/11 at Santa Fe and 11th.
Once there, bystanders called 911 and helped with the injuries until paramedics arrived at the scene and took care of them. It was revealed that Huizar was stabbed once in the throat and Roman got many deep slashes in his back and hand.
The Denver Police Department arrested a man for the attack and he was charged with first-degree assault, reported CBS Denver. However, the investigation has not ended yet
Huizar revealed that, at one point, he thought Roman would die. Roman, on the other hand, confessed that the incident meant more than just the physical damage.
He said that they were happy because the police got the criminal, but that there was still 'that fright' because they don't know if there are more people like him.
Roman finally admitted that even though the incident would not stop him from being who he was or showing affection to Huizar, he would be more cautious.
Please fill in your e-mail so we can share with you our top stories!