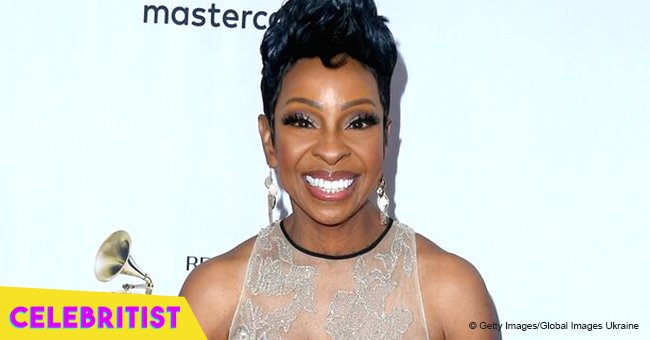 Gladys Knight is 'blessed' with 17 grandchildren and 10 great-grandchildren
Gladys Knight, "The Empress of Soul," has a longlasting career that has earned the recognition as one of the most iconic voices in the entertainment industry. Her legacy will be kept alive once she's gone since she recently revealed she has a lot of grandchildren and great-grandchildren.
Celebritist learned from an interview the singer did for Harry TV, that she's a dedicated mother and grandmother, and her kids have given her the joy of having an enormous family that just keeps on growing every time.
The 74-years-old singer became pregnant for the first time at 16-years-old, but unfortunately, she had a miscarriage. However, she went on to marry Atlanta musician James "Jimmy" Newman, and eventually, they were able to conceive two more healthy kids, daughter Kenya and son James Newman III.
After divorcing James in 1973 she quickly moved on with her life and married producer and Blackground Records founder Barry Hankerson, in 1974. The couple had one son, Shanga Hankerson, and they divorced in 1979 after fighting an intense custody battle for the boy.
Now, all her kids are grown ups and they have their own families. Kenya, James, and Shanga have all had kids, and some of those kids already had their own, so now Gladys Knight is ten times a great-grandmother in her early '70s.
Speaking about her kids and the fact that he family is so big, she stated she considers it a blessing and she loves being around kids. She related a funny story about her son's best friend reaction when the kids starting to get too much, saying:
"My son's best friend, when they first started having their children, they were like boom, boom, boom. You know those families you know, they have one, here comes another and another. And his best friend said 'Man, don't you all have cable?'."
She also stated that she and her husband own a farm in North Carolina, and they recently took the entire family for a gathering, and in total, they ended up being around 35 people, including the kids and their parents.
Since they wanted to keep the kids busy, they installed two shack houses in the back of the farm, one for the boys and one for the girls and Glady bought a lot of paint and brushes and sent the kids to decor the structures freely.
Gladys takes her role as a grandmother seriously, and just like she did with her kids, she's making sure to teach important things to the new kids so they can have a great future to look forward.
We're sure that Gladys family adores her, and since the family will probably keep on growing, we can't wait to see the ageless singer holding some newborn babies in the future.
Please fill in your e-mail so we can share with you our top stories!