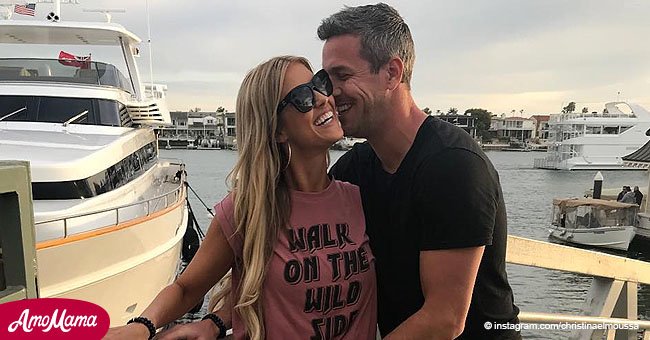 This is Christina El Moussa's new love interest since divorcing Tarek
Christina El Moussa seems to have moved on with her life and is currently very happy with her boyfriend, Anthony Anstead, whom she met through a friend.
The Flip or Flop co-host divorced Tarek El Moussa in December 2016. Although they still work together on the show, their relationship had been falling apart for a while and they separated even before signing the papers.
She went through a troubled period with Doug Spedding, an ex-boyfriend, in October 2017, but finally met her match in two months later. Since then, the two can't seem to stop sharing their love on Instagram.
Christina and Ant, as he is known, recently celebrated six months together by going on a beach vacation to Cabo San Lucas, in Mexico, and shared a photo of them posing for the camera next to the water.
Those who follow the couple on Instagram have certainly realized that they use the social media platform to express their love on a regular basis. Around two months ago, Christina posted a picture of the two accompanied by a sweet text under it.
"@ant_anstead is an amazing dad to his children and also great with mine, driven and talented, humble and kind, patient and a great listener, fun and hilarious, spiritual and to top it all off he's hot AF."
Christina El Moussa, Instagram, March 28, 2018
The photo was meant to celebrate Ant's 39th birthday, during which the star of Flip or Flop revealed that she was very grateful for having him in her life, as well as her children's.
Christina and Antt share quite a lot of interests, but their children is one of their most interesting aspects. Both have a son and a daughter from previous relationships, which makes them a big and happy family.
Ant, a former semi-professional soccer player and co-host of Channel 4's For the Love of Cars, is the father of Amelie, 15, and Archie 12, while Christine is the mother of Taylor, 7, and Brayden 2.
It is yet unknown whether they plan on getting married or not, but for now, the couple is enjoying each other's company while trying to build a life together.
Please fill in your e-mail so we can share with you our top stories!