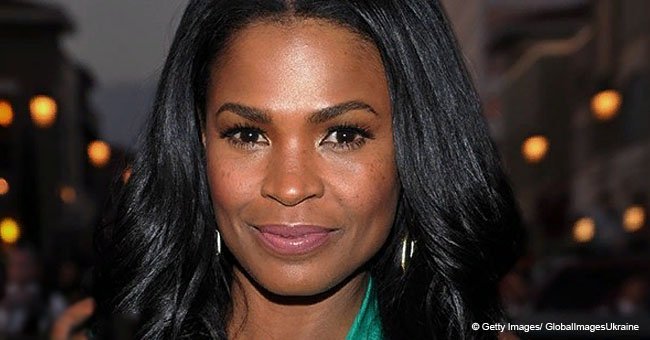 Nia Long & longtime partner pose for family photo with the kids
The actress and her long-time partner shared a lovely photo of themselves with her children recently on social media.
Nia Long won more than a few people over when she appeared in The Fresh Prince of Bel-Air and films like Big Momma's House, Soul Food, and The Best Man.
But when she shared a photo on her Instagram feed recently, she stole the hearts of her 2.6million followers.
In a rare move, the 47-year-old beauty posted a photo of herself, her partner of 8 years Ime Udoka, her mother, and her two children.
The photo's caption simply reads: "Happy Mother's Day" and shows Nia looking trendy in a beautiful floral gown which contrasts nicely with the shades of black everyone else has on.
While most fans hearts warmed because of the 'cute family' photo, a few recognized Nia's mother, Talita Long, as somebody from their past.
Toni Thee Artistt wrote: "Your mother was my substitute teacher and she always talked about her daughter who was an actress crazy to see that it's you. She was the sweetest and kindest lady I've ever met in my life."
And Diamond In The Rough seconded that with: "Your mom was my high school teacher...I loved her! Happy mother's day to her!"
"Your Mother is a fantastic lady. Very conscious Queen. Worked with her many years at LA Jordan H.S," Gus Bray III added
Those comments must have made the day all the more special to Nia, whose mom has always had her back.
During an interview, the actress revealed that her mom had encouraged her to stand up for herself during her younger days, and was always a source of support for her.
According to Nia, she had been bullied by a childhood friend, and when she told her mother, she was promised M&M's if she defended herself.
That incident formed her into the strong woman that folks know and love.
Please fill in your e-mail so we can share with you our top stories!