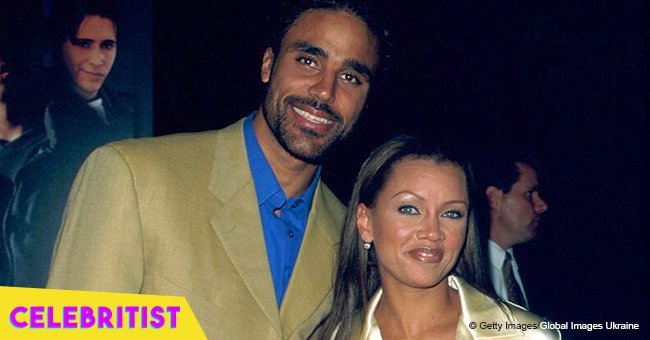 Vanessa Williams & Rick Fox's daughter rocks mini denim skirt before heading off to college
The celebrity couple's only child is geared up for college life as her parents prepare for an empty nest.
Vanessa Williams' daughter Sasha Fox is about to go off to college and she's clearly ready for the challenge.
Just this week, the 'Daytime Divas' star's daughter with husband Rick Fox appeared all smiles as she donned Chapman University's sweater and wrote, "@chapmanu we're ready for ya!" in her caption. She posed alongside a male pal who was also wearing a sweater with the university's name emblazoned on it.
Last year, Sasha's mother opened up to Too Fab about her youngest daughter heading off to college and she had one specific advice for the 18-year-old.
"I'm telling her enjoy it while you can, everything being paid for because once you're out it's a whole different story!"
The actress also had high hopes for her daughter because as much as she admitted "she's my baby!" she also sees how great Sasha has matured in high school.
"I'm happy for her, she's matured, it's amazing in high school how big the maturity leap is per year and I think she's really gonna do well in college."
Just last week, the 55-year-old marked another milestone in her life as a mother when she posted a photo with her grown-up daughter as she's off to her final prom. Sasha was wearing a dark pink dress and exuded the flawlessness and beauty she inherited from the former beauty queen.
In her caption, Vanessa couldn't help but feel sentimental knowing her daughter was far from being a baby anymore.
Her 48-year-old husband was equally proud of their only child, posting another photo of the gorgeous young woman and declaring,
Apart from Sasha, Vanessa has three other children with her first husband Ramon Hervey II; Melanie, 29, Jillian, 27, and Devin, 24.
Please fill in your e-mail so we can share with you our top stories!