Eve rocks red turban and white see-through oufit on yacht with millionaire husband
The rapper shares glimpses of her relaxing vacation with her husband just weeks ahead of their 4th year anniversary. 
Eve and her husband Maximillian Cooper are about to celebrate their 4th year anniversary on June 13 and they recently enjoyed a relaxing vacation to welcome the milestone.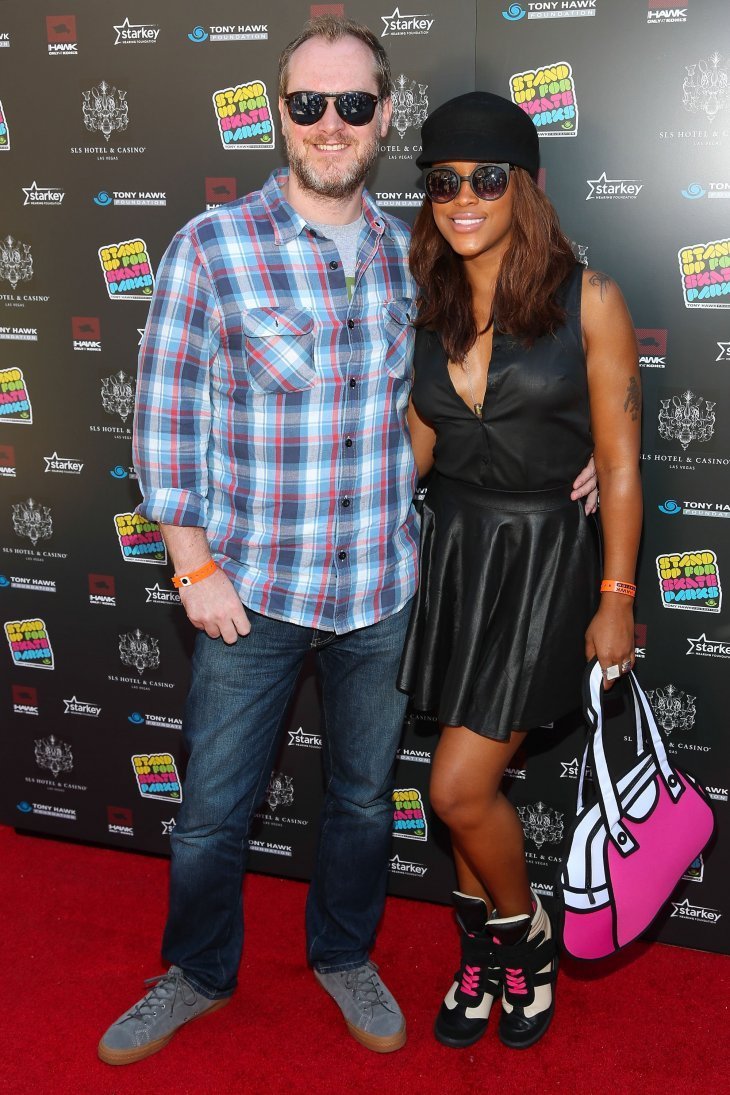 The couple have been soaking in the sun at Sugar Beach with Eve sharing photos documenting their island life. In one of her more recent posts, the 39-year-old and her husband stood at the end of a yacht showing off an island behind them as they sailed by it. 
Eve was dressed in a white see-through cover-up with star prints complemented by a striking red bandana to cover the top of her head. Her finely braided hair fell past her waist as she fashioned large sunglasses. She leaned close to her husband who was dressed in a black shirt and a pair of yellow swim shorts. 
The 'The Talk' co-host described the photo in a series of hashtags which included #islandlife, #sugarbeachviceroy,  #viceroyicon, and  #gumballlife". She also added a second photo where she appeared to be taking a selfie minus her husband. 
On a separate post, Eve showcased her curvaceous body when she shared a photo of herself dressed in a one-piece leopard-print swim suit. She held on to an empty wine glass prompting her to write the hashtag '#moreroseplease" in her caption.
A perfect day in the island for the rapper also involved a game of scrabble. She posted a photo of the game board and described her current state by lining up the tiles to spell out the seven-letter words "living" and "chill in." Two glasses of wine and a book were also laid out on the table along with a giant shell centerpiece. 
While she's now happily married and secure, Eve recently revealed she was once a victim of the dangers of date rape drugs. During an April episode of her show 'The Talk', she recalled an incident where she left her drink unattended and realized later that she was drugged.
"I was kind of walking around putting my drink down, talking to people, coming back picking my drink up. Probably about an hour after the last time I picked my drink up, I started feeling crazy. Not drunk."
She said she knew instantly something wasn't right because she felt weird which led her to cry hysterically.  Moments later, the talk show host revealed it was singer Janet Jackson who came to her rescue. 
"I get put into a room and I'm crying and I'm like, 'Guys, I'm telling you something's wrong'… and I hear this really soft voice."
"I'm like snot crying, yall. And I turn around it's Janet Jackson. And she's like, I got this. Don't worry. Relax. Calm down.'"
While discussing the dangers of leaving your drink unattended, @TheRealEve recalls a moment when she unknowingly drank a spiked beverage at a party. Upon realizing that she had been drugged, Eve reveals the woman who came to her rescue - the one-and-only @JanetJackson! pic.twitter.com/hQg1CSo6aT

— The Talk (@TheTalkCBS) April 9, 2018
Eve admitted she felt embarrassed having to meet the legendary singer in her troubled state but was grateful to the star for helping her get through it.