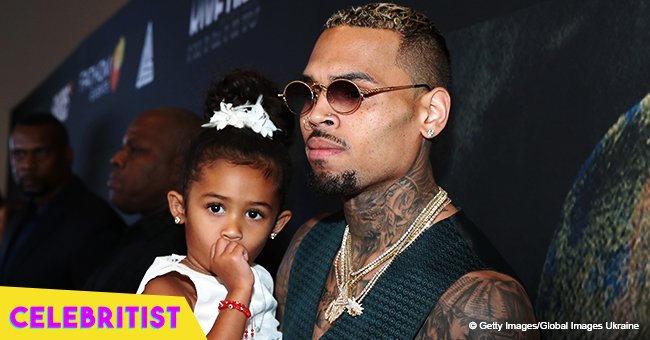 Chris Brown slams critics after getting dissed for his absence on daughter Royalty's birthday

Chris Brown's daughter Royalty celebrated her fourth birthday in a way only a real princess would. Despite her extravagant birthday bash, her father was absent during the celebration - and for a good and reasonable excuse.
Chris Brown slammed critics who were shading him for missing the $30,000 celebration of his daughter Royalty.
His daughter's entire family and friends were in attendance for the huge celebration, except for him. But before anyone could start making false rumors about his absence, Breezy himself cleared the air and explained why he was not in the party.
After a particular gossip site's Instagram published a story about Chris being a no-show in the party, the R&B singer replied via comment to answer back at fans who were talking negatively about him being a father.
"How about we talk about something positive just once. This ignorance has no merit and my daughter is amazing."
In another comment to the gossip site's claim that he didn't answer why he was there, the singer said:
"Where I was?? OH THAT'S RIGHT. Working and PAYING FOR IT TO HAPPEN. I'm not A dad to gain y'all miserable a** people's vote/approval/ or play into evil schemes. YALL BETTER SEE if y'all pops are even around and go find ya baby daddies. Ignorant azz people."
The "Kiss Kiss" singer made sure to let his haters know that he didn't need any of their approval as a parent. He also suggested that they were better off meddling with their own families, such as finding the location of their own fathers or baby daddies.
Judging by the looks of the party, Royalty's mom Nia Guzman made sure her daughter's party went well despite Brown's absence.
Chris Brown and Nia Guzman had their baby while Chris was dating Karrueche Tran. Guzman later on gave birth to Royalty Brown on May 27, 2014, who just recently celebrated her fourth birthday.
Please fill in your e-mail so we can share with you our top stories!