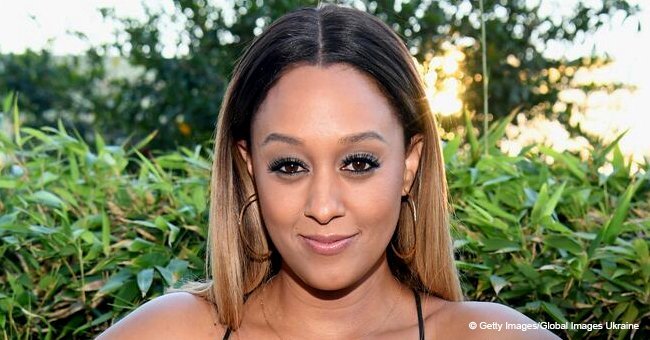 Tia Mowry melts hearts with photo of son and husband walking newborn daughter
"They both wanted to take her on a stroll. My heart is beaming," captioned Tia in a post she made on Instagram about her husband and son walking their new addition. It seems the little one is already a hit in the Hardrict home.
Tia Mowry-Hardrict is a new mom for the second time and she can't help but gush on her new daughter. Although she is yet to share photos of her with her Instagram family, she did post one of her two 'boys' walking the new bundle of joy. Seems like the baby is already a hit in the Hardrict household
Cory Hardrict, Tia's husband, told Essence he was looking forward to raising a daughter.
"I'm really ready for it because I'm ready for some peace and quiet in the house. I hear little girls are so soft, their temperament, they're so angelic so I'm ready for that! I've always wanted a little baby girl, I'll probably leave my show, riding around in my car, looking in the back at her car seat, [seeing] her little burettes and all that. I wanna see all of it. Her hair done real nice and some good ultra sheen and you take it back to the green grease, you know what I'm saying? I wanna enjoy and cherish all those moments just being a father and raising a beautiful Black young queen in this world."
The Oath actor has been supportive as his actress wife shared, especially since she struggled with endometriosis that made it hard for her to fall pregnant. Cory said he enjoyed catering to her when she was pregnant. "I enjoy getting all the food for her. I just want to give her fried chicken with red beans and rice and some chitlins!"
Cree, their six-year-old son has also been ready for big-brother duties for a while.
They make beautiful family of four.
Please fill in your e-mail so we can share with you our top stories!