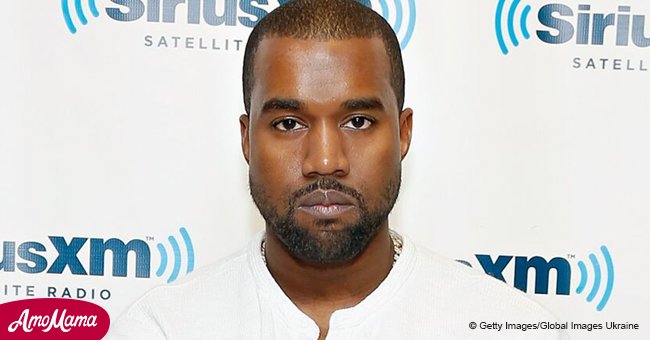 Kanye West admits to being diagnosed with a 'mental condition'

Kanye West has revealed he has bipolar disorder and he doesn't see it as a disadvantage.
According to Daily Mail, after revealing that he was diagnosed with this mental condition two years ago, West explained, "But like I said on the album, it's not a disability, it's a superpower."
"I had never been diagnosed until I was 39," West said during an interview recorded with radio host Big Boy following the 40-year-old rapper's Wyoming listening party for his new album YE.
As revealed in a tweet from his wife, Kim Kardashian West, the cover of rapper's new album has the phrase "I hate being Bi-Polar it's awesome" written in his handwriting across a photo he took in Wyoming on his iPhone on the way to the listening party.
According to a report from the Mayo Clinic, Bipolar disorder, previously known as manic depression, is a mental disorder that causes periods of depression and periods of abnormally elevated mood.
The causes of the Bipolar disorder are not clearly understood, but both environmental and genetic factors play a role. Many genes of small effect contribute to risk and the environmental risk factors include a history of childhood abuse and long-term stress.
In the interview, West emphasizes again that he feels his disorder is his superpower because it is part of what allows him to create. "Everybody got something," West concluded.
During the interview, West said, "I'm so blessed and so privileged because think about people that have mental issues that are not Kanye West, that can't go and make that (album) and make you feel like it's all good."
And, in a reference to his recent shocking outburst during a TMZ Live stream, in which he claimed 400 years of black slavery was "a choice", he said: "Think about people who have mental issues that are not Kanye West.
He continued empathizing with other people that have his same condition saying "Think about somebody that does exactly what I did at TMZ but they just do it at work. Then Tuesday morning they come back and they lost their job." Read more on our Twitter account @amomama_usa
Please fill in your e-mail so we can share with you our top stories!