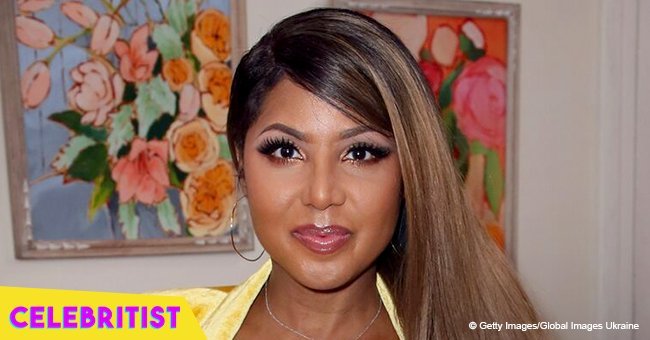 Toni Braxton looks serious in new selfie amid more plastic surgery rumors
The singer underwent surgery in 1993 on her nose, but a new selfie has fans wondering if she may have done it again.
50-year-old Toni Braxton had a rhinoplasty in the early 90's when she was recording her first studio album, and it was something she was always open about.
But a recent photo of the singer posted to her Instagram has fans wondering whether she has gone under the knife a second time to have her nose worked on yet again.
The image shows Braxton sitting in a car scantilly clad in a short black pinstriped coat and a pair of thigh-high stockings. She is wearing a pearl choker necklace, and has her thick black curls hanging about her face loosely.
She simply captioned the image "Vibes," with a heart emoji.
Many fans were quick to point out that her nose is much smaller in the image than it has previously been, with many immediately jumping to the conclusion that she had cosmetic surgery.
"She definitely got another job done.. I did sum investigation and looked at alot of her promo pics from s&c and there is definitely a difference frm then up til this pic.. she still looks good either way but she didn't need to do anything," wrote Shawdë.
While Zsa Zsa added: "Leave your nose alone Toni, not to be offensive... You're gorgeous. You don't have to do anymore."
The singer has been battling Lupus for many years, and plenty of fans were quick to jump to her defense, with Jacqueline Calloway writing "Lupus and medication especially steroids causes inflammation."
Livin' Legend also added to Braxton's defense, saying "nothing happened ,... remember she has lupus that has something to do with it."
Regardless of the speculation, Braxton has neither confirmed nor denied the rumors that she has undergone another surgery.
Please fill in your e-mail so we can share with you our top stories!