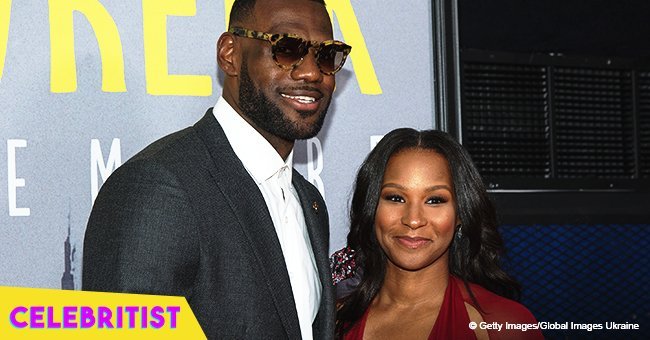 LeBron James' mini-me Zhuri laughs hysterically in video & her mother can do nothing about it
Draymond Green poked LeBron James in Game 1 of the 2018 NBA Finals and gave him a red eye that his little girl, Zjhuri, could not stand. The NBA champion always FaceTimes his daughter while on tour, but this time she could not take the scary look.
Draymond Green left a large mark on legendary basketball player LeBron James in the eye in Game 1 of the 2018 NBA Finals when he poked him. Two days after the incidence, the eye was still deadly red. While it did look bad, the 4-time MVP insisted it had greatly improved.
"It's better. It doesn't look better, but the docs told me it's better. It's just going through a stage right now of recovering. It looks worse than it did during the game, but it feels better."
He also let fans know that it would not keep him off the court. "I'll be in uniform, and I'll continue to try to make plays and help our team be successful and try to get one up on the board."
While James braved it for the court, his daughter, Zhuri, wouldn't have it. She wondered what was wrong with her daddy and even reportedly got off the phone sooner than usual. "Yeah, she didn't like the FaceTime that we had earlier. She was a little weirded out about it. But I'll be fine. So everything's good. Appreciate it."
Was the eye poke intentional? Well, not really, and at least Green was punished for it.
Despite the poked eye, LeBron put together another 40-plus point performance in the NBA Finals. All Hail the King.
Please fill in your e-mail so we can share with you our top stories!