Whoopi Goldberg steals the show in pink pantsuit with matching wide-brimmed hat and sneakers
Actress, comedian, and TV host Whoopi Goldberg was present at the CFDA Fashion Award wearing an outfit that will remain in people's mind for a lifetime.
This CFDA Fashion Awards Gala was held at the Brooklyn Museum in New York City on June 4 2018, and fashionable celebrities like Kim Kardashian West, Naomi Campbell, and Cate Blanchett stepped out to celebrate American design and fashion.
However, the person who stole the show was Goldberg, mostly because of her outfit, which was designed by diversity advocate Christian Siriano. The 62-year-old actress' number consisted of a head-to-toe fuchsia suit and a matching hat.
The upper part of the outfit consisted of an elegant shirt with a deep neckline that revealed Goldberg's tattoos. Apart from that, it had long and puffy sleeves that could be folded by the wrists.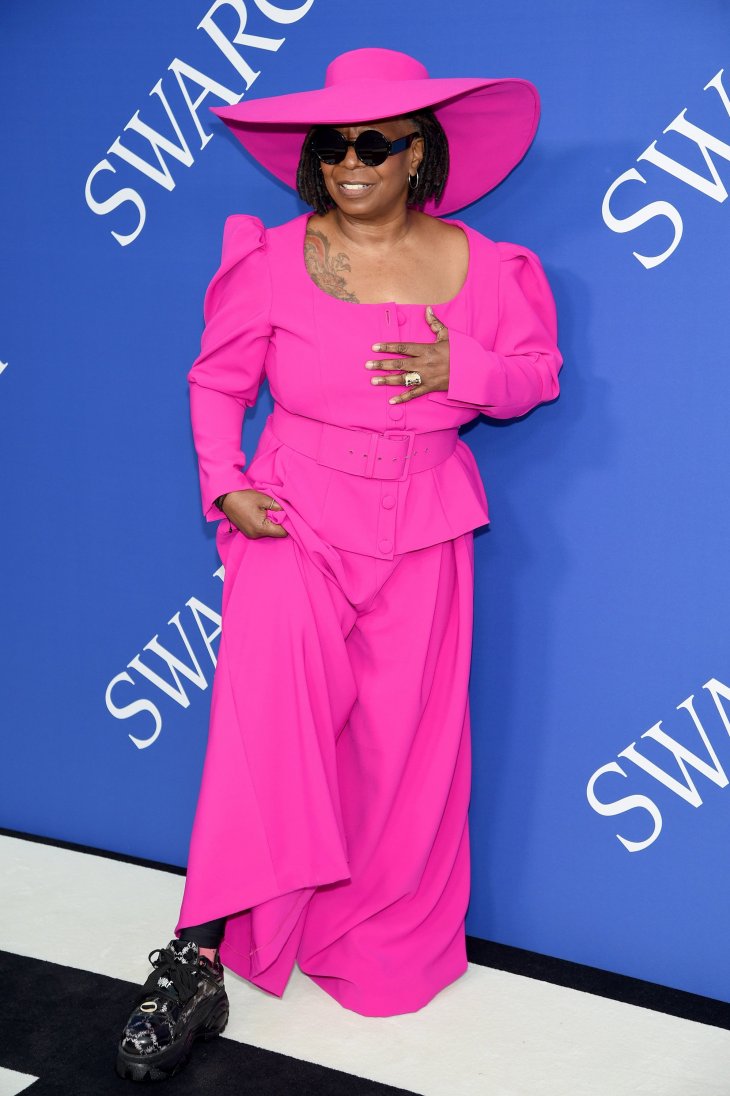 Siriano's final touch for that upper part was a big, fuchsia belt that was cinched in around Goldberg's waist. For the lower part of her outfit, something simpler was chosen.
It consisted of a long skirt that went all the way to the floor, covering her shoes. Even though her number captured many people's attention, the aspect that attracted more sights was her pair of black sneakers.
Not only were they unusual, but also very high, giving the impression that she was on high heels. That decision helped Goldberg glide up and down the red carpet with much more ease than other models and actress, who chose real heels.
According to Style Nine, Campbell took home the Fashion Icon Award during the CFDA Awards. Apart from that, Kardashian West got the inaugural Fashion Influencer honor.
However, the event didn't only acknowledge models as iconic designer Carolina Herrera received the Founder's Award and the British Vogue's editor-in-chief, Edward Enniful, who will receive the Media Award.
Even though the CFDAs are not considered as important as the Met Gala, several celebrities, including Gigi Hadid and Ashley Graham, were present showing off impressive dresses.