John Goodman breaks silence on 'Roseanne' cancellation and show's possible future
Sara Gilbert, Michael Fishman, and Emma Kenney were the first Roseanne stars to speak out after the show's creator, Roseanne Barr, tweeted a racist remark.
The 65-year-old John Goodman has since talked to a reporter about Barr's comments, but it was not what most fans were expecting from the award-winning actor.
An
ET Online
reporter met up with Goodman while he was collecting his vehicle from a repair center in New Orleans, and Goodman seemed reluctant to share his thoughts. 
Unlike Sara Gilbert who was said Barr's tweet was 'abhorrent' and Michael Fishman who 'vehemently' disagreed with it, Goodman decided to remain neutral on the matter.
"It's not that I disrespect you guys, I just... I would rather say nothing than cause more trouble. I don't know anything about it, I don't read [Twitter]"
John Goodman, ET Online, May 30, 2018.
When asked how he was doing personally after the cancellation of Roseanne, Goodman simply said "everything's fine."
The reporter asked Goodman if ABC Entertainment confirmed their plans for the show and if a spin-off might be released. Goodman said of the rumors: "Then you've heard more than I have."
Even though Goodman believes that he wouldn't have received an Emmy for his portrayal of Dan Connor on Roseanne, there will be no shortage of work for the veteran actor.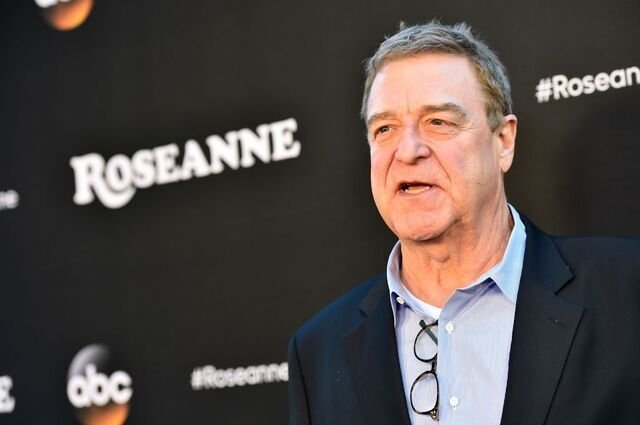 He recently completed Captive State, which will be released in 2019, and was cast as Michael Ennis in the made-for-TV movie, Black Earth Rising. 
On Twitter, Matt Binder said he would enjoy a show featuring Goodman and Laurie Metcalf, adding 'nobody ever actually watched Roseanne for Roseanne.'
[Finds out Roseanne is canceled]

John Goodman: Dammit! Guess I'll go back to making Coen Brothers' movies and being critically acclaimed.

— Adult Male (@PlainTravis) May 29, 2018
Acclaimed screenwriter, director, and producer, Joss Whedon said he was 'excited for the literally anything else that Laurie Metcalf and John Goodman will do now.' 
There is no shortage of spin-off ideas, and actor Mel Rodriques, known as Todd on Last Man on Earth, suggested that Dan Connor realizes he's been gay after all these years.
His machoism 'was just a front, enter me, Mel Rodriquez; problem solved!' he tweeted. To stay up to date with the latest developments, follow our Twitter account, AmoMama USA.