Meghan Markle's half-sister recently took to social media to attack her once again
he new Duchess of Sussex continues to be accused of being 'ungrateful' from her half-sister on social media.
Samantha Grant, the half-sister of Meghan Markle, made another attack on the new Duchess of Sussex on social media.
Taking to Twitter on May 22, she posted a series of tweets within a span of few minutes as well as a few hours with some choice words targeted at Markle.
Several of her posts were later deleted. But Daily Mail still managed to share the snaps of some of her tweets, which were aimed not just at Markle or her mother, Doria Ragland, but also other Twitter users who came to Markle's defense.
One of Grant's tweet was aimed at defending their father, Thomas Markle, who was being criticized at the time for posing in some of the photos to make easy money off the Royal Wedding.
She, however, blamed the entire thing on Markle explaining that she convinced their father to take the photograph to show herself in a new light, which would ultimately benefit the Royal Family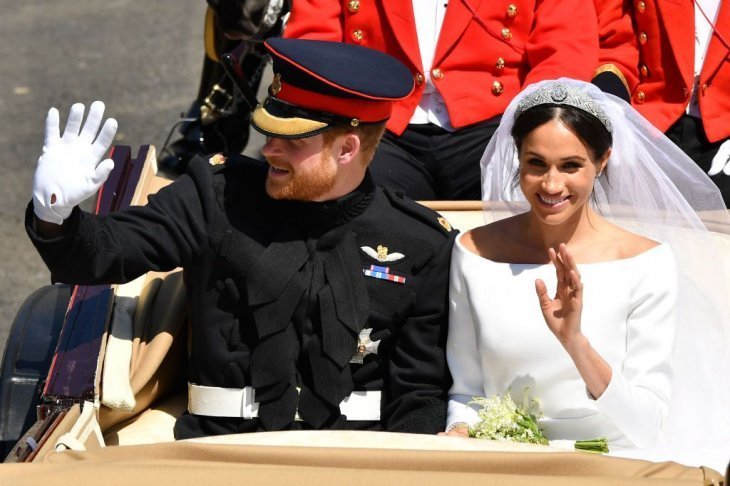 Amid reports that her father had to witness the wedding ceremony on a television in California due to his health issues, Grant tweeted that she would rather be sitting comfortably at home than deal with London's traffic.
She also stressed her belief that Markle was being ungrateful and believed that she was above the rest of her family because she had married a prince.
Further pointing finger at Ragland, Grant accused her of reuniting with Oprah for an exclusive just to cash in on her daughter's success.
However, there has been no confirmation of the reports as of yet that Ragland met with Oprah outside the wedding.