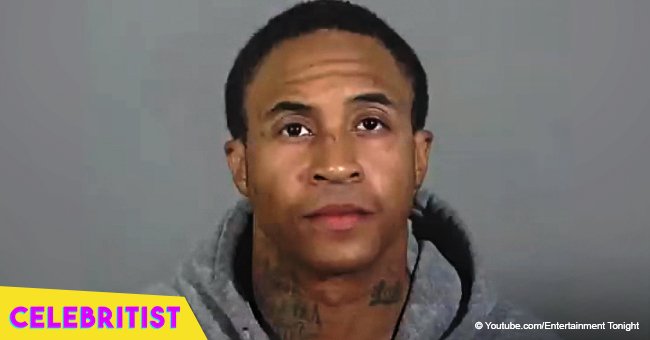 Former 'That's So Raven' star arrested yet again days after revealing tattoo of ex, Raven-Symoné
Orlando Brown has been arrested once again, and his mugshot showed a clear view of his tattoo of ex-girlfriend Raven Symone's face.
The former "That's So Raven" star was arrested in Las Vegas on Monday afternoon, after local cops noticed him going in and out of a motel in a notorious drug and prostitution area. After noticing Brown, the cops quickly pulled over the cab he got in after he left the motel, and at first refused to cooperate thus leading to him being cuffed.
TMZ sources say cops found a bag full of drugs in Brown's possession, later identified as meth, and a pipe. The cops also discovered a warrant out for his arrest after an unrelated domestic violence case.
Orlando was booked on felony narcotics possession and misdemeanor charges of drug paraphernalia and resisting arrest. He is still reportedly in jail for his offenses.
About a week ago, Brown showed off his neck and chest tattoo of Raven Symone on social media. Now, his tattoo is getting even more publicity, but clearly not in the way he had wanted.
Orlando Brown has faced numerous legal problems this year alone, including getting arrested by bounty hunters in just his underwear. Though he told TMZ he planned to arrest the men over the incident, it seems that might take much longer as he now has yet another case on his hands.
Please fill in your e-mail so we can share with you our top stories!