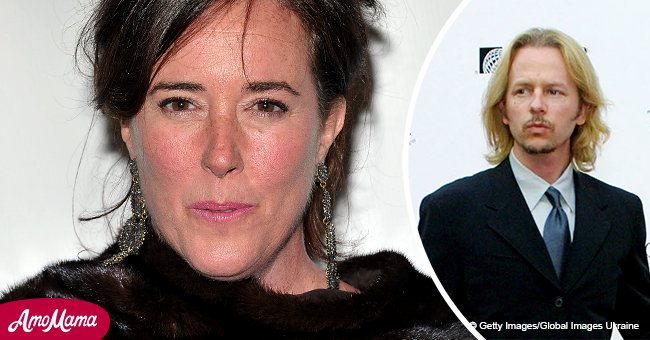 Kate Spade's brother-in-law breaks his silence: 'I still can't believe it'

Following the death of his sister-in-law, actor David Spade took to Instagram and shared a throwback photo of Kate Spade at a family gathering.
He explained in the caption that it was taken over Christmas and that they 'had so much fun that day.' David added that he could not believe she's gone and urged his followers to 'hang on.'
He shared another picture of her to Twitter and explained that he loved that specific photograph. 'I don't think people knew how [...] funny she was,' he added.
Kate was married to David's brother, entrepreneur Andy Spade. The couple founded the fashion company Kate Spade New York in the early '90s.
The 55-year-old Kate was a renowned fashion designer and businesswoman. As reported by Associated Press, she was found dead in her New York apartment.
Kate had hanged herself with a scarf, and officials confirmed that a suicide note addressed to her 13-year-old daughter was found on the scene.
They were not authorized to share the contents of the note. Her daughter was at school but Kate's husband, Andy Spade, was in the apartment at the time.
'Kate Spade, the visionary founder of our brand, has passed. Our thoughts are with her family at this incredibly heartbreaking time. We honor all the beauty she brought into this world.'
Kate Spade New York [brand,] Twitter, June 5, 2018.
Her friends, fans, and followers took to Twitter to express their grief. Josh Groban tweeted that 'depression does not discriminate,' and sent messages of support to her family.
Chelsea Clinton said she received her first Kate Spade bag when she was in college. 'I still have it. Holding Kate's family, friends and loved ones in my heart,' she added,
Ivanka Trump described Spade's passing as tragic. 'Kate Spade's tragic passing is a painful reminder that we never truly know another's pain or the burden they carry.'
Ivanka also urged her followers to seek help if they are 'struggling with depression and contemplating suicide.' For the latest developments, please follow our Twitter account, AmoMama USA.
Please fill in your e-mail so we can share with you our top stories!