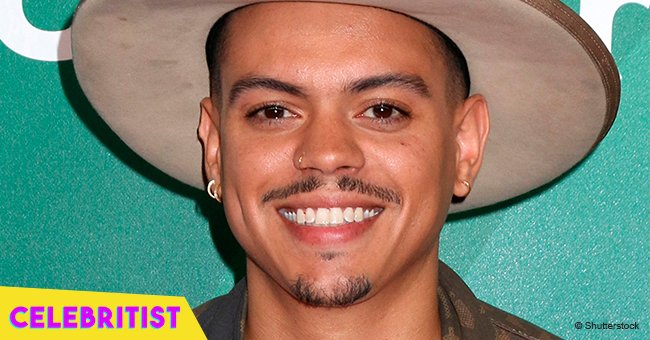 Diana Ross' son melts hearts with photo of daughter in tiny pink dress
Evan Ross and Ashlee Simpson's daughter easily steals all the attention whenever she poses with one of her parents. The little girl will be turning three-years-old in July, and her parents recently revealed they're thinking of expanding the family.
If there's something Diana Ross has taught her kids, is to let their own children be who they want to be. At least that's what the29-years-old singer-songwriter said on his new publicity spot for fashion line Lord & Taylor in their Father's Day special.
In a special fun photo shoot he had with Jagger, Evan opened up about fatherhood saying:
"Some of the lessons I've learned from my mom and dad is to let your kids be who they are, letting them know that is ok to feel and be emotional and that the most important thing is love. I try consistently to be the best me I can, and just watching my daughter makes me want to be a better person and a better dad."
Ross married Ashlee Simpson in 2014, and besides Jagger, they're also raising Ashlee's 9-year-old son Bronx, from her previous marriage to Pete Wentz. However, the couple recently admitted they're thinking about expanding the family, as they sat down with Entertainment Tonight to talk about their future projects.
Speaking about Jagger, Ross said "She changed my life, it's been amazing," which prompted his wife to state that there's going to be "Definitely more kids in the future. Well a kid, another kid." Evan added that he wants five more, but Ashlee will settle for just one more.
Ross and Simpson are currently working on an album of duets, in which they revealed Diana Ross created a melody. And they also have an upcoming reality show on E! Entertainment that will follow their lives as parents while they balance it with work and the rest of their famous families.
We can't wait to see Evan and Ashlee's future projects, and we're sure if they have another kid, Jagger will be thrilled to become a big sister.
Please fill in your e-mail so we can share with you our top stories!