Mom loses sight of 4-year-old and discovers him trapped inside washing machine
A young boy had to be rescued by firefighters after he got himself stuck in a washing machine in China.
You should never lose sight of the small children around the house. In seconds they may be in trouble.
This little 4-year-old was curious and in an oversight of the mother ended up stuck inside a washing machine. As reported by the Upsocl portal, the firefighters had to intervene using some tools to get the kid out of the device.
When his mother found him, only his head and arms were outside the machine. She tried to pull the little boy out several times, but she couldn't get him out. In the end, the worried woman had to call the local firefighting department for help.
A video of the meticulous rescue operation shows the boy's torso trapped in the drum, leaving his head and hands sticking out of the machine. Limited by the small rescue space, firefighters had to use a saw to carefully cut through the washing machine drum.
The incident occurred in eastern China, in Zibo, Shandong Province. The mother was busy doing her chores in another room when she lost eye contact with her son. Suddenly, she heard the baby's desperate cry and ran to see what was happening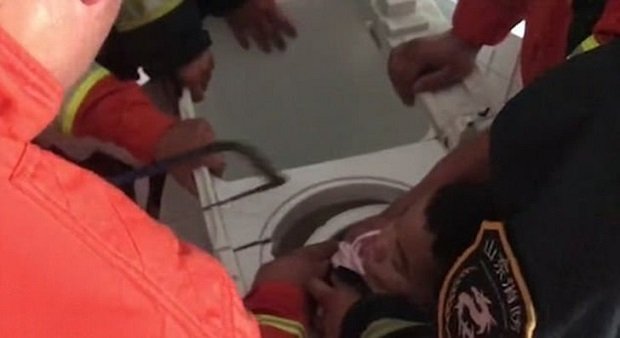 The naughty boy had gotten into the washing machine, where he got stuck. Rescuers also tried to get him out, but they soon realized that it was impossible without cutting the device.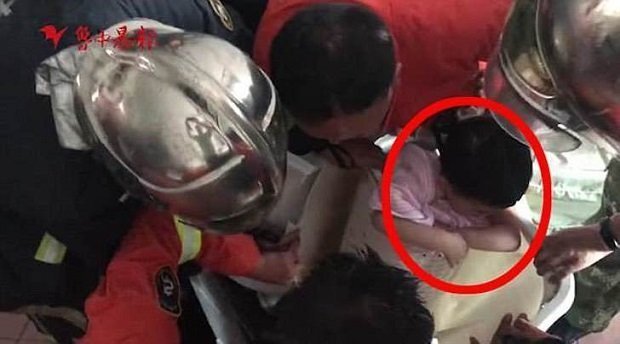 In the end, they used a saw with which they carefully chopped some parts of the washing machine until they were able to pull him out. Fortunately, the boy did not suffer any injury but was in shock.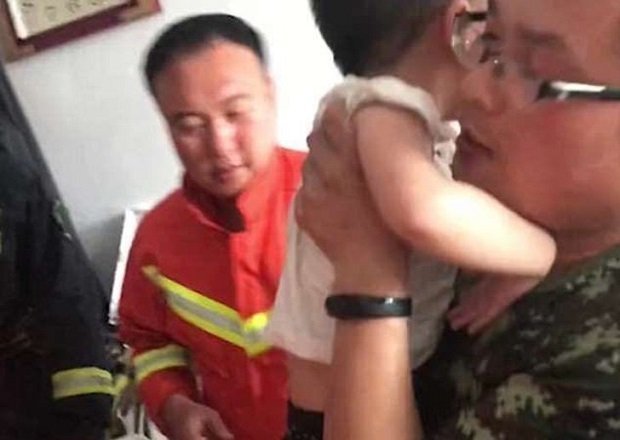 The entire process lasted approximately 22 minutes and was recorded by other rescuers to inform about the risks that children run when they are not under the permanent supervision of an adult. Read more on our Twitter account @amomama_usa