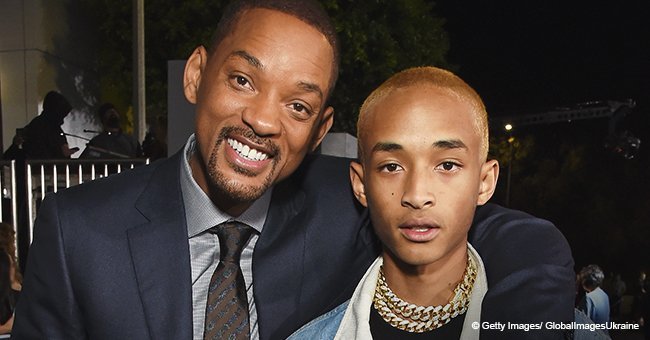 Will Smith's wife shared his reaction to when their son started wearing skirts
Will Smith's wife opened up about how she and her husband reacted when their son Jaden decided to wear clothes typically used by women.
The actress sat down with Jaden, as well as her mother Adrienne Banfield-Jones and daughter Willow Smith, in the newest episode of her Red Table Talk series and talked openly about their family life.
According to People, Jada Pinkett Smith remembered supporting Jaden as he broke through the gender divide in his fashion choices by wearing skirts. "I give Jaden props," she said, commending him on his bravery.
'Being a black young man and the son of like an über masculine hip-hop star. He is so completely comfortable and confident in who he is and when I look at him, I really admire that,' said Jada.
The 46-year-old has admitted her husband 'had his feelings' about Jaden wearing skirts and dresses when he started experimenting with fashion as a teen. Jaden decided to model skirts for Louis Vuitton women's collection in 2016.
Of her husband Will, she recalled: 'He has his feelings on that for sure. I remember Will calling me and being like, "Have you talked about this Jaden and him wearing a skirt?" And I said, "Yeah I have. He's pretty happy about it" '
Jaden jokes that, aside from wanting to give other kids the freedom to think outside of the box and to not be bullied for it, he also wore women's clothing for pure style reasons.
'I wore the skirts so I could look fly,' he said. "That's why I wore the skirts, so everyone would say, "He's an innovator. His head's in a different place".'
No matter what anyone said or thought about Jaden's decision to wear skirts, it seems that he was always committed to doing whatever he believed in and that's admirable, to say the least.
Another thing that surprises about him is that while most teens don't leave the nest until they're done with high school, Jaden asked to move into his own place at the age of 15, something Jada called 'one of the most heartbreaking moments' of her life.
'I told Will when Jaden was smaller, I said we'd be lucky to keep him in the house until he's 16. Because he was so mature. He was making films, he could really manage his own life,' Jada continued. Read more on our Twitter account @amomama_usa.
Please fill in your e-mail so we can share with you our top stories!