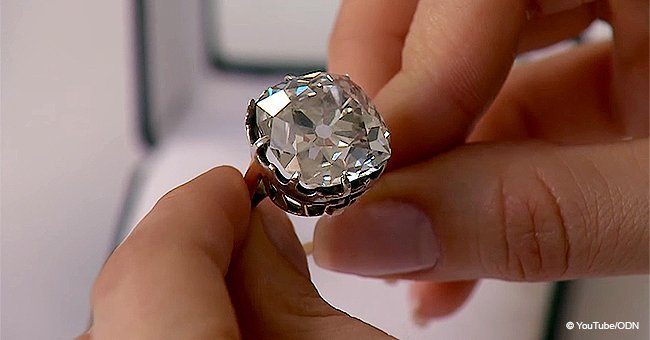 $14 diamond flea market ring turned out to be worth a fortune
A man did not realize he was wearing a ring worth a fortune for 30 years after buying it for a mere $14.
The diamond ring was sold at a 'heated' auction by Sotheby's in London on June 7, 2017, reported Honey.com.au.
A UK man bought a ring for about $14 in the 1980's but sold it for over $800,000 at an auction.
The 'tenner' ring – called so because he paid £10 for it – was bought during a Sunday sale in West London as costume jewelry. It was worn almost daily until the man was told of its real value.
A jeweler told the value could be a lot more than the owner thought as it was a 26.27-carat diamond. It is said to have been cut in the 19th century when the stones were not cut as they are today
It was not reported how the ring made it to the sale. The Gemological Institute of America (GIA) had earlier confirmed its authenticity.
One of the world's largest brokers of fine jewelry, Sotheby's, held the action in the English capital.
Though the cushion-shaped jewel was only expected to fetch up to £350,000 ($470,000 approximately), it was ultimately sold for £656,750, a whopping $883,583.
The successful bid was made by an international buyer.
Head of Sotheby's jewelry department in London, Jessica Wyndham, said, "The owner would wear it out shopping, wear it day-to-day. It's a good-looking ring."
The man had purchased it as a costume jewel and had no idea about the true value. They had just enjoyed it all the time.
She added that many couldn't even imagine owning a diamond that large.
A Cartier diamond brooch worn by the former Prime Minister Margaret Thatcher was also sold on the day.
She had worn it on a number of high-profile occasions, including the day she had offered her resignation as the Prime Minister of the UK to the Queen.
Read more on our Twitter account amomama_usa.
Please fill in your e-mail so we can share with you our top stories!