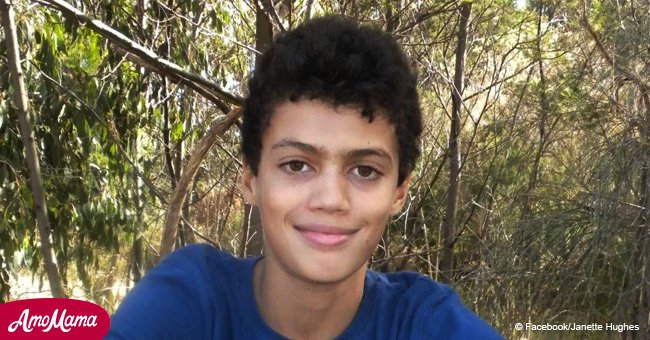 Grieving parents shared how son died in hospital following allergic reaction to food
A parents' worse nightmare came true when their son died in hospital after an asthma attack.
Louis Tate was an ordinary 13-year-old Australian boy, but he suffered from severe allergies to milk, nuts, and eggs as well as asthma.
Louis had a severe asthma attack and he was taken to Frankston Hospital in Victoria and admitted for observation.
Louis died after eating his hospital breakfast and complaining to his mother, Gabrielle Catan, that his tongue
The postmortem showed that Louis had died of anaphylactic shock, and the subsequent inquest into his death revealed that the hospital kitchen had not taken his allergies into account when preparing his meals.
'Louis would be home if hospital hadn't served breakfast'
Coroner Phillip Byrne determined that Louis had died of an allergic reaction, but to an anaesthetic administered to him which caused an extremely rare condition called malignant hyperthermia.
Byrne declared that the allergic reaction to his breakfast was a contributing factor to Louis' death since it was for that reason that he had needed an anesthetic in order to be intubated.
Helen Hutchins, the nurse in charge of the children's ward, informed the Court that a patients' allergies were usually written on a whiteboard in the kitchen, and Louis' were not.
As a result of the inquiry, the Frankston Hospital now has a computerized system to track patients' allergies and other conditions and anaphylaxis reporting is now mandatory.
As a consequence of Louis' death, Australian hospitals are now required to report cases of anaphylaxis, and cases triggered by mislabelled products can be dealt with efficiently.
Please fill in your e-mail so we can share with you our top stories!