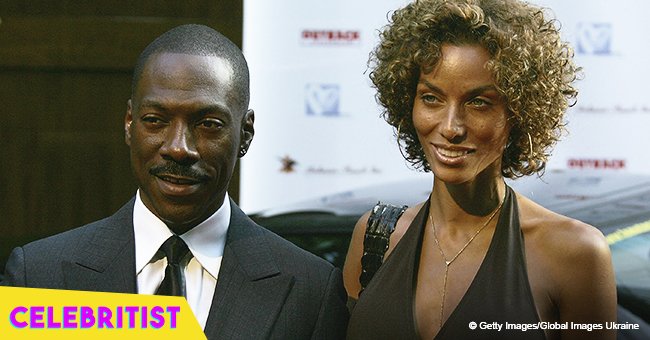 Eddie & Nicole Murphy glow with pride in photos with daughter who graduates from high school
Nicole Murphy, the ex-wife of actor and comedian Eddie Murphy, took to her Instagram account to share a photo of their daughter, Zoila, who graduated from high-school.
Her post consisted of a three-image slideshow that portrayed Zoila next to both of her parents. Eddie was wearing an all-black outfit and matching sunglasses while Nicole put on an elegant, long, beige skirt and a top of a similar color.
She chose more accessories, though, as she wore several bracelets and necklaces, as well as two huge rounded earrings. Finally, Zoila put on her academic regalia and a necklace made out of flowers.
Zoila was also photographed holding two big flower bouquets that seemed to be her parents' presents. As soon as Nicole uploaded that image, her fans and followers took to the comment section to share their thoughts.
One of them was Instagram user @chanelt317, who took her time to congratulate Zoila, who is 18 years old, and to point out that she looked exactly like her worldwide famous father.
Another user, @starsky328, also congratulated Zoila and wished her success for the future. They added, however, that they wished Eddie and Nicole could get back together.
According to Body Height Weight, Nicole and Eddie were married from 1993 until 2006. During that time, the couple had five children, including Zoila. After that, they stayed in touch so they could take care of their children in the best possible way.
After divorcing Nicole, Eddie started a relationship with Mel B. Even though they were together for only one year, they had a child.
Eddie later 'almost married' Tracey Elaine Edmonds, with whom he exchanged marital vows but never made the marriage official. Only 14 days later, they parted ways, so they basically saved themselves from another divorce.
At the moment, Eddie has been dating model Paige Butcher. Their romance started in 2012 and, nowadays, their relationship shows no signs of slowing down since that date.
Please fill in your e-mail so we can share with you our top stories!