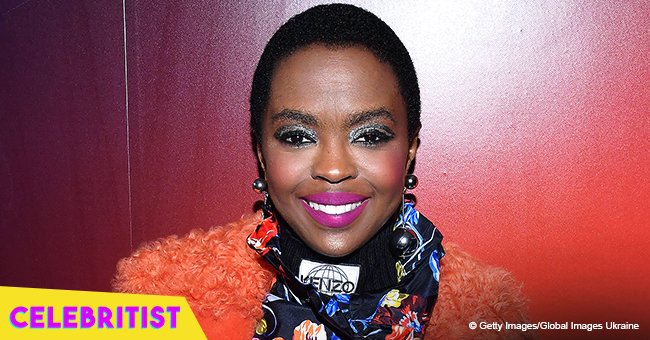 Lauryn Hill makes rare appearance with look-alike teenage daughter at fashion event
Singer and actress, Lauryn Hill, was present at the Saint Laurent Runway show next to her 19-year-old daughter, Selah Marley.
Hill chose a conservative outfit as she put on loose dark pants and a matching blazer. One of the aspects that attracted more attention about Hill's wardrobe, however, was the black feather-like details in the neck and sleeves of her blazer.
Marley, on the other hand, chose a less casual dress that captured people's sights. Her number consisted of a short red dress with a black-and-silver dot pattern all over it. Marley's black heels had thin matching straps tied up right under her knees.
Even though the feather adornment in her heels was impressive, her unconventional hairdo' was the highlight of the night.
Marley's braids were divided into two different colors. The ones on the left side of her head were pink while the ones on the right were blue, matching the shadow of her eyes.
By the tip of each braid, there was a cotton-like design of the same blue or pink color, depending on the side of her head.
According to People, Hill and Marley sat alongside celebrities such as Julianne Moore, Kate Moss, Cindy Crawford, Sebastian Stan, Dave Franco, and so on.
Right next to Hill and Marley, there were Caleb Landry Jones, to whom the pair talked to during the night, and Ezra Miller, who often listened to the conversation from his seat, chiming in once in a while.
People added that Hill is focused on her career at the moment as she has set off on a special summer tour to celebrate the 20th anniversary of her groundbreaking R&B album titled The Miseducation of Lauryn Hill.
The tour, which is set to have 20 dates, will feature the Miseducation album in full and include guest performers at each stop.
Please fill in your e-mail so we can share with you our top stories!