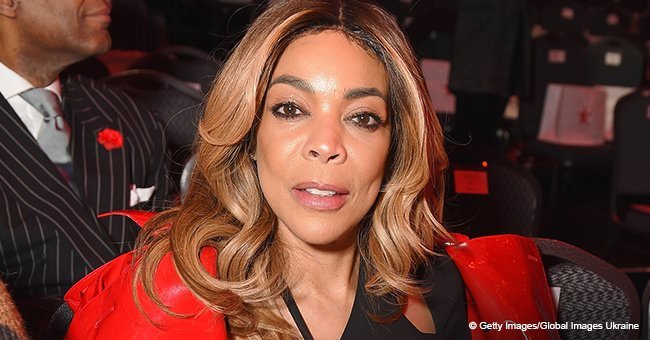 Wendy Williams gets slammed after sharing photos where she looks like Beyoncé
Wendy Williams recently stunned fans after she shared a set of pics from a new photoshoot looking more beautiful than ever. Some fans even compared her to Beyoncé, but while many had positive things to say, others slammed her hard for having "too much photoshop" on the pics.
She's loved and hated for her sharp tongue. Her sly comments about celebrities always get her in trouble, and she has earned a few enemies in the industry along the ride, but still, Wendy Williams has a very loyal fan base, who hype her up because of how real and unafraid to speak her truth she is.
The 53-years-old TV host has had a rough year. First, there were rumors about her husband, Kevin Hunter, having a mistress. Some publications shared photos of the man meeting with a woman named Sharina Hudson and stated he was seeing her for a quite some time at Wendy's back
Then, she had to take a break from her show for the first time in years after a health scare. Wendy's doctor ordered her to take a few weeks to rest after discovering that her condition with Graves' disease was taking a toll on her.
However, Wendy came back to her show completely renowned, and she's still making the same sly comments and bad puns about her fellow stars that her fans love so much. She recently stunned with a new photoshoot shared to her Instagram account, and the reaction from fans and haters was immediate.
Some fans totally loved the photos, telling Wendy how stunning, youthful and classy she looks. Other even compared her to Beyoncé, writing things like:
"angelaambroise: Nice pics. Sometimes I think you're @Beyonce low key."

"nycityfeed: Beyoncé is QUAKING."

"sivngoh: This is so Beyoncé."

"richking1: She looks good. Pics 4,5,&6 are giving me Beyonce-etc. Makeup and airbrush are powerful."
Others, were not happy about the obvious photoshop work that was made to the pictures, and even called out Wendy for having her feet "airbrushed," saying:
"bigmomagg: You look good... Anyone can look good with makeup and photoshop... But you look nice."
Despite all the bad and good critics, Wendy remains unbothered and she seems to be really happy about the result of her photos. We think she looks amazing!
Please fill in your e-mail so we can share with you our top stories!