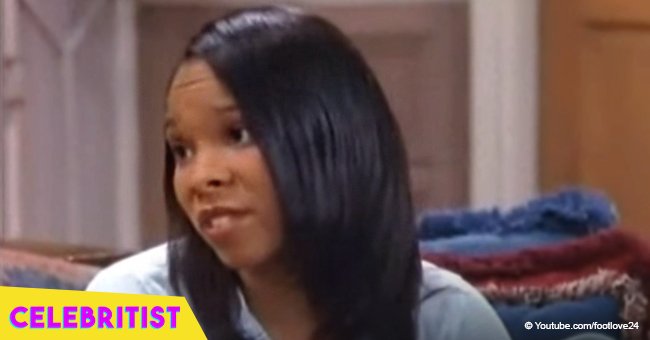 Maxine from 'Family Matters' gives a glimpse of daughter after keeping kids out of the spotlight
Cherie Monique Johnson is better known for her roles in "Punky Brewster" and as Maxine Waters in the '90s sitcom "Family Matters." These days, she has a career as a producer and writer, and she splits her time between work and her two little daughters, whom she has kept out of the spotlight.
The former actress is a mother of two girls, and after growing up in the spotlight, she knows exactly the cost of fame, so she has decided to protect the identity of her girls by never sharing photos or videos or their faces in an effort to protect them from possible stalkers.
However, she can't help but want to share some incredible moments she experiments as a mother, so she has resorted to photographing her daughters' backs, and in that way, she gets to get emotional over their growth on social media.
In a recent photo, she shared of her youngest daughter, the little girl is seen walking around wearing a pastel pink dress with a black neck while holding a Macy's bag on one hand and her plushie on the other. The proud mom pointed out in the caption of the photo that friends family should refrain from using the girl's name or initials, writing:
"When you realize your baby is a big girl and she knows how to use a credit card OMG time is flying! (If you know her personally please DO NOT POST her name initials or anything of the sort IT'S Hard enough for me to share moments because stalkers are real! Thanx) #babygrowingup #macys"
Cherie is the founder of an online community called "Team Cherie" in which she's helping, with a team of professionals, women of all ages who want to start a healthy lifestyle. She's focusing on detox and fitness practices, but her team also offers to coach to people who have dreams but don't where to start to work on them.
She also released a new children's book titled "Lil Cherie Dresses Herself," which according to her Instagram, containing words in English and Spanish that will help to build a child's vocabulary while teaching them how to get ready by themselves.
We have no doubts that Cherie is a great mom, and we totally respect her decision to not share her daughters' identities on the internet, after all, is for their safety and that's the most important thing for a mother.
Please fill in your e-mail so we can share with you our top stories!