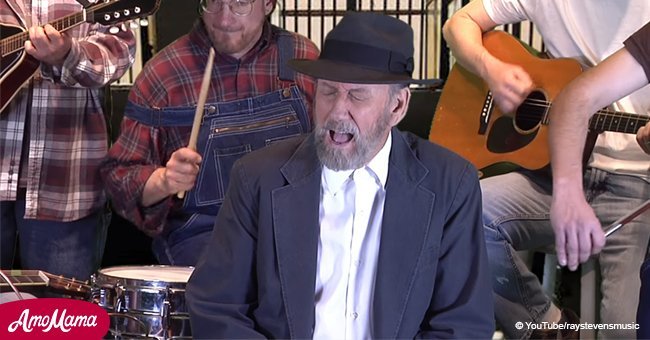 Country icon Ray Stevens puts a completely new spin on 'Unchained Melody'
Ray Stevens put his own twist on the song called Unchained Melody. The crooner just proved that he belongs to the highest class of music performers.
The Country music singer's version of Unchained Melody debuted on YouTube on October 2, 2013.
Ray, who received gold albums for his music sales, covered the song in a way that pays tribute to the roots of country music.
Wearing a simple suit, he kicked off this remarkable performance alongside his eclectic band filled with different instruments.
"Oh, my love, my darling/ I've hungered for your touch/ A long, lonely time/ Time goes by so slowly/ And time can do so much/ Are you still mine/ I need your love," he sang.
Since the video was posted on YouTube, it has been viewed more than 730 thousand times.
Many fans and lovers of good music also placed their thoughts via comments, and Ray is showered with praise.
Robyn Fulgaro wrote: "Absolutely love this!! Grew up listening to Ray Stevens and up until now have never heard this before. Totally love it, along with all his songs."
"Great! What a discovery, thumbs up to wikipedia I could not have found this without it. I was trying to find the version of help me through the night that I knew..and I did also I have found this treasure," Klári geiszler added.
Linda McReynolds also commented, saying: "AGAIN you have brought one of my very favorites back to life. I listen to it at least 3 times a day. Such wonderful memories. Thanks Ray! "
Unchained Melody was originally recorded by The Righteous Brothers in 1955.
The song garnered great success among listeners. A lot of singers also recorded their own version of this timeless classic.
Please fill in your e-mail so we can share with you our top stories!