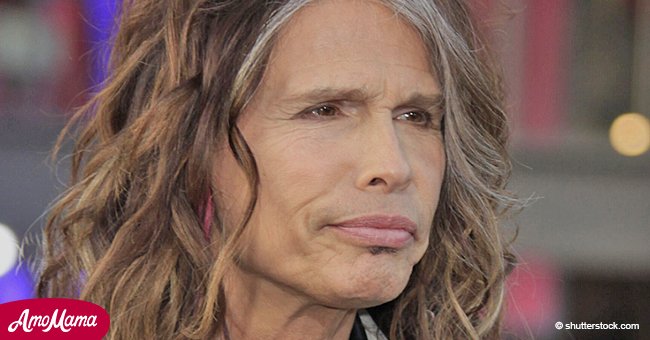 Steven Tyler's youngest daughter is a successful model and real beauty
Rock icon Steven Tyler has passed on his talent gene to all of his children. His youngest daughter is making inroads in the modeling industry.
As reported by Daily Rock Box, Steven Tyler's youngest daughter, Chelsea Tyler Foster, is turning heads as a successful model. She frequently posts images of herself on Instagram and has a followership of over 46,000 people
She has also made her name as a musician by being one half of the duo Kaneholler, an EDM band. She inherited her love for music and provides vocals for her band with new age music.
Steven uploaded a picture of his daughter on social media to congratulate her for her 29th birthday on March 7. He referred to Chelsea as his 'sweet baby' and concluded his caption by saying that he loved her.
Steven Tyler has four children, including 40-year-old actress Liv Tyler, 39-year-old Mia Tyler, Chelsea and 27-year-old son Taj Tyler.
Chelsea's stunning pictures can be found on her Instagram account where she identifies herself as a 'musician, model, and creator of things.' The 29-year-old's smile bears a striking resemblance to her father's.
Chelsea married Jon Foster on June 20, 2015. The couple got acquainted in 2011 through a mutual friend, Zoë Kravitz, who is the daughter of rock icon Lenny Kravitz.
Foster and Chelsea found common interests in jazz, soul and electronic music and developed a strong bond. Foster started Kaneholler shortly after the heartthrobs first met, according to the New York Times.
Foster bagged a few acting roles as well and was seen in projects like Terminator 3: Rise of the Machines; the 2004 mystery film The Door in the Floor, and the 2996 horror flick Stay Alive.
The couple said in an interview given to In Style in 2015, that although they had an interest in music, they had not planned on working towards it individually.
Chelsea was focusing on her modeling career while Foster was working towards his acting career. Their music came to fruition after the duo worked together on a few songs.
Read more about Chelsea Tyler on our Twitter account @amomama_usa.
Please fill in your e-mail so we can share with you our top stories!