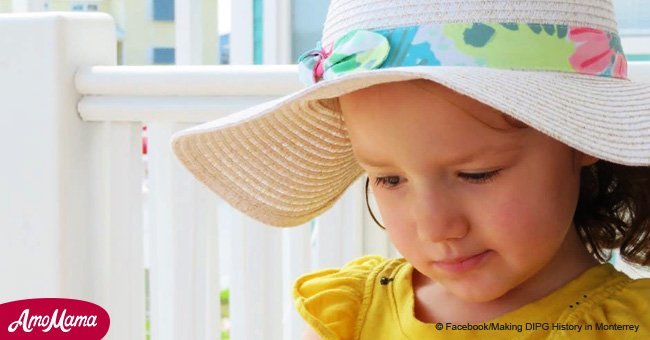 4-year-old girl dies after losing fight with cancer
Parents lost their little daughter battling cancer despite having beaten the tumor initially.
Matt Scooter took to Facebook to share his grief regarding the tragic demise of his 4-year-old daughter with wife Chandra, Adalynn Joy, after a long battle with cancer.
In his social media post, Scooter termed Adalynn's passing as a 'miraculous healing,' and told that it was the something that they were preparing for and praying for a long time.
He also added that their daughter was now in the 'arms of Jesus,' and wrote that she passed from this life to the next 'stubbornly and peacefully.'
"She passed from this life to the next just as she had lived: stubbornly but also peacefully, and surrounded by family. She wasn't in any pain at the end," he further captioned his Facebook post.
The doctor delivered their first diagnosis on November 12, 2016, and told Scooter and his wife that Adalynn only had a few months to live.
However, the little girl from Arkansas surprised everyone, including the medical officials, by surviving cancer longer than with even her tumor size beginning to shrink.
Although the parents were happy with the little girl's recovery, the parents admitted that they did not expect their daughter to live much longer.
Scooter confessed to People, "While we're doing everything we can to change the outcome we don't expect to win this fight. We haven't given up, but it seems we are losing the war."
On the day before death, Scooter posted on Facebook that Adalynn's condition grew worse and that she didn't have 'much time left.' He also posted a photo of his little son his sister's head as she lies in the hospital bed.
People further informed that Adalynn went through many radiation treatments before her demise but when there was nothing else that could be done, the parents even opted for an experimental treatment offered in Mexico.
Scooter admitted that the treatment wasn't effective in the days leading up to Adalynn's death.
Please fill in your e-mail so we can share with you our top stories!