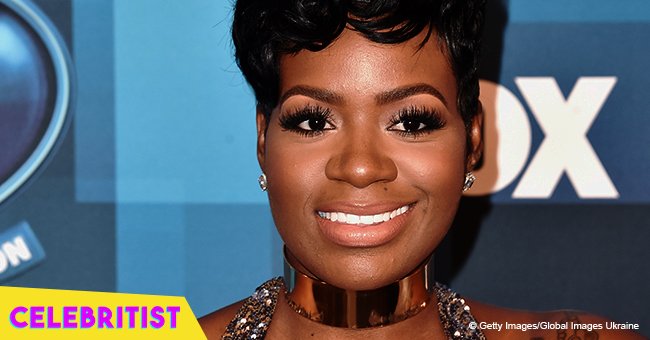 Fantasia Barrino shows off dance moves in see-through black trousers
Fantasia Barrino has gone through some hard times in the last months, but no matter what, she always manages to look amazing. The former "American Idol" winner recently showed off her curves in a see-through outfit as she made her way to the ocean.
The singer, who's currently working on new material for her Rock Soul movement and her new record label, recently shared a short clip on Instagram showing off her moves and curvaceous body as she got ready to enjoy some family time.
Fantasia looked amazing wearing see-through black pants with a blue and yellow bikini underneath that matched her top. She completed the look with sunglasses and flat shoes, as she posed in holding the door of her luxurious car.
It seems like Fantasia was in the middle of a getaway and ready to explore the ocean because she mentioned in the caption of the photo that it was time to jump into a boat. Even though she hasn't shared any more pics recently, we're sure she had a great time in the company of her loved ones, and they truly deserve it.
Fantasia's family has gone through a rough time in the past months. She recently lost a nephew, and her brother was in a terrible accident last year that left him paralyzed. However, the young man has been recovering at a good pace, and he's now attending therapy to walk again.
An emotional Fantasia recently shared a photo of her brother in the middle of therapy and smiling despite his situation, and she took the opportunity to send him a heartfelt message through her caption saying:
"I can see it @xavierbarrino and I've dreamed it over and over that you will pick up and walk sooner than later. I look at you and I'm like Dang!! What's different? I know. You're standing taller now Lil Bro."
And added:
"I've watched you Fight and it's pretty Amazing and after being Hit and thrown 100ft away from your Bike, after 30 something Surgery's, Breathing Tube not being able to talk, your kidneys failing, liver failed, broke every bone, pelvis shattered, stomach wide open, and having to be on a feeding tube for almost 6months. Look at you now. Thank You for being Strong."
Fantasia has the support of her husband of almost three years, businessman Kendall Taylor, through it all, and she couldn't be more grateful about finding love again on the handsome man, whom she has stated changed her life completely.
She told Essence magazine:
"When I met my king, everything changed for me and my children because there was love there, there was leadership there and there was a covering. What I mean by covering is somebody that will come over and cover you, pray for you, lift you up, motivate you when you can't find motivation from anywhere."
We're glad that Fantasia has such a great support system in her family, and we wish her brother Xavier a quick recovery.
Please fill in your e-mail so we can share with you our top stories!