Here's why an Irishman should not be dared to a drinking game
Here's a joke that has sent thousands laughing around the world.
A Texan man visiting Ireland entered a pub and proudly challenged everyone to a drinking contest.
"I hear you Irish are a bunch of hard drinkers. I'll give $500 American dollars to anybody in here who can drink 10 pints of Guinness back-to-back," the Texan told a group of Irish drinkers.
No one responded to the Texan. The room fell silent. The Texan became prouder of himself as no one took him up on his offer.
He noticed one man leaving the pub as if chickening out on the challenge.
But the man returned to the pub thirty minutes later. He walked up to the Texan and tapped him on the shoulder.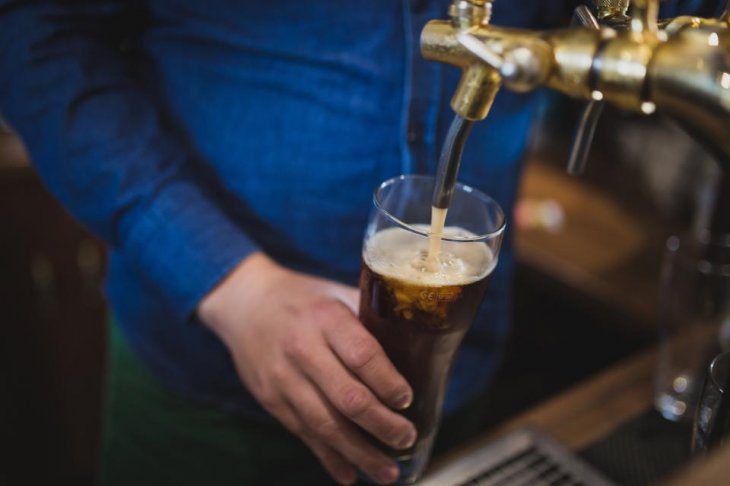 The Irishman asked the Texan: "Is your bet still good?" The latter replied, "Yes!"
The Texan then told the bartender to line up 10 pints of Guinness. When the drinks were lined up, the Irishman drank all of them back to back. The crowd of onlookers erupted in cheers.
The Texan could hardly believe what he saw. He watched in shock as the Irishman finishes one pint glass of Guinness after another.
With embarrassment, the Texan conceded defeat and handed the Irishman $500. He then asked the winner, "If ya don't mind me askin', where did you go for that 30 minutes you were gone?"
The Irishman replied, "Oh... I had to go to the pub down the street to see if I could do it first."
Wow! The Texan was shocked and embarrassed at the same time.
This hilarious joke was shared by Uplifting Today.
Read more on our Twitter account @amomama_usa.