Possible early heart attack warning signs that should not be ignored
Heart problems don't always come with signs; hence it is advisable to be aware of these 11 possible symptoms.
WebMD shared a list of early heart attack warning signs.
Sometimes heart problems do not come with clear warning signs and many would not know if something was wrong with their heart.
Movies show dramatic heart attacks all the time with an alarming chest clutch followed by a fall to the floor. However, it is important to note that not all heart problems show signs.
Charles Chambers, Director of the Cardiac Catheterization Laboratory at Penn State Hershey Heart and Vascular Institute, says, "If you're not sure, get it checked out."
The risks are higher if one is 60 or older, overweight, or has diabetes, high cholesterol, or high blood pressure.
It is advised to watch out for the following problems.
Chest discomfort
One may feel pain, tightness, or pressure in the chest if one has a blocked artery or is having a heart attack.
The discomfort in the chest may last longer than a few minutes and can happen when one is doing something physical or when one is at rest.
According to Chambers, one does not have to worry if it a very brief pain or if it is just a spot that hurts. However, it is better to get it checked by a doctor.
If the pain is more severe and does not go away after a few minutes, one needs immediate medical attention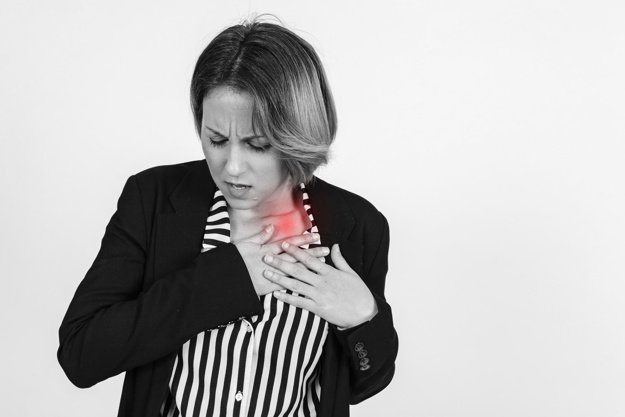 Nausea, indigestion, heartburn, or stomach pain
Doctors say that some people may have these symptoms during a heart attack. More women experience these than man.
It could just be because one has an upset stomach. But one needs to be aware that it can happen during a heart attack. 
It is better to let a doctor find out especially if one experiences any of the other symptoms on the list.
Pain in the arm
This is a classic heart attack symptom in which pain radiates down the left side of the body.
Chamber says, "It almost always starts from the chest and moves outward. But I have had some patients who have mainly arm pain that turned out to be heart attacks."
Feeling dizzy and lightheaded
One could lose balance or feel faint for a moment for a number of reasons. However, if one feels unsteady suddenly and also experiences chest discomfort or shortness of breath, it is better to call a doctor right away.
Vincent Bufalino, a spokesman for American Heart Association, says that it could be due to a drop in blood pressure because the heart is not able to pump the way it should.
Jaw or throat pain
Just jaw or throat pain may not be heart-related and could be caused by a muscular issue, a cold, or a sinus problem.
If the pain or pressure in the center of the chest spreads up into throat or jaw, it could be a sign of a heart attack. It is better to seek immediate medical attention.
Exhaustion
Suddenly feeling exhausted doing activities, one had no problem doing in the past is a sign of worry and needs an immediate appointment with a doctor.
These activities including climbing the stairs or carrying groceries from the car. Bufalino says that these "significant changes" are a cause of concern.
Getting exhausting easily or unexplained weakness, sometimes for days at a time, maybe a symptom of heart disease. This is especially the case with women.
Snoring
Though it is normal to snore a little, unusually loud snoring can be a sign of sleep apnea. It is when one stops breathing for brief moments for multiple times at night during sleep which puts extra stress on the heart.
If a person has this condition, a doctor may suggest CPAP machine to smooth out the breathing.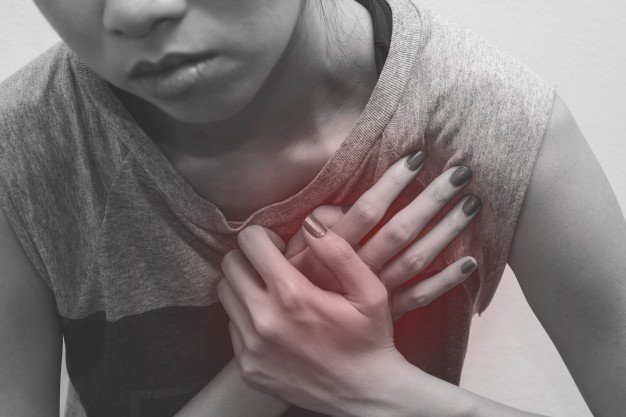 Sweating
Sudden perspiration for no obvious reason could be a symptom of a heart attack. When this happens along with any of the other symptoms, call the emergency number to get to a hospital immediately.
A long-lasting cough
In most cases, this is not a sign of any heart-related problems. However, if one already has a heart disease, pay special attention during such time.
It could be a sign of heart failure if a long-lasting cough produces a white or pink mucus. This is because the heart cannot keep up with the body's demands, causing blood to escape into the lungs.
Swollen legs, feet, and ankles
This could be because the heart is not pumping blood effectively. Blood backs up in the veins and causes the bloating if the heart slows down.
Kidneys too find it hard to remove extra and sodium from the body in case of heart failure.
Irregular heartbeat
When a person is nervous or excited, the heart could beat faster, or even skip or add a beat sometimes. However, if the heart is beating out of time for more than just a few seconds, it is better to get it checked.
According to Bufalino, it could be caused by something that is easy to fix and the reasons include lack of sleep or too much caffeine. Sometimes, it could also be a sign of a condition called atrial fibrillation and needs treatment. 
Read more on our Twitter account @amomama_usa.
ⓘ The information in this article is not intended or implied to be a substitute for professional medical advice, diagnosis or treatment. All content, including text, and images contained on, or available through this NEWS.AMOMAMA.COM is for general information purposes only. NEWS.AMOMAMA.COM does not take responsibility for any action taken as a result of reading this article. Before undertaking any course of treatment please consult with your healthcare provider.