Your favorite sushi roll may not be as healthy as you think
Though it has all the lean proteins and vegetables rolled up into a compact roll, sushi may not be as healthy as one thinks it is.
Self reported the reasons the freshly-made dish could also cause some harm to the body.
Sushi has two healthy food items – fish and seaweed. It is light enough to be had for lunch and comes in perfectly packable rolls. 
However, one must be cautious while eating the food filled with lean protein and vegetables.
The rolls are loaded with some not-so-healthy ingredients. Though many think of sushi as being low-calorie, Sarah-Jane Bedwell, R.D., L.D.N., revealed that the "per roll calorie count can vary greatly from 140-500 calories."
Sushi can be a good choice for lunch or dinner, provided one is settling on a roll or two. It provides an individual with all the nutrients needed, without burdening the body with extra calories.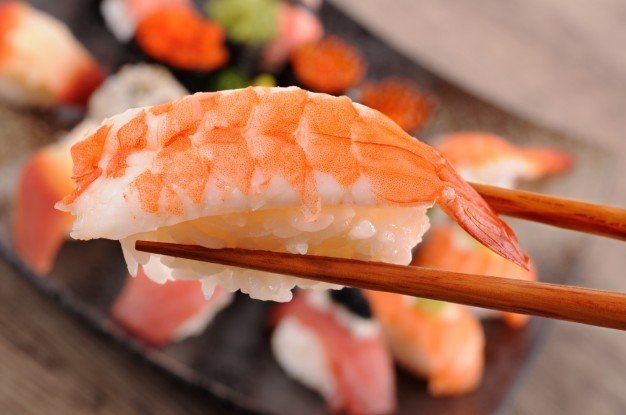 Here are some of the reasons that show sushi rolls may not be as healthy as they seem.
Sushi contains rice
It contains more rice than required. The amount of rice used varies from restaurant to restaurant. 
Amy Gorin, M.S., R.D.N., owner of Amy Gorin Nutrition, said that most sushi rolls have a third of a cup of white rice, while some recipes have half a cup. 
Nutritionists maintain that a single serving of rice is ½ cup cooked which means more than one roll is at times double that recommendation.
White rice is not the healthiest
The carbohydrates in the rice can add up a lot of calories. Hence, Gorin suggests consuming brown rice whenever possible.
A few restaurants offer brown rice and it is a good way to increase the fiber content of the meal. Though it tastes a bit different, it makes sushi an all-around healthier meal.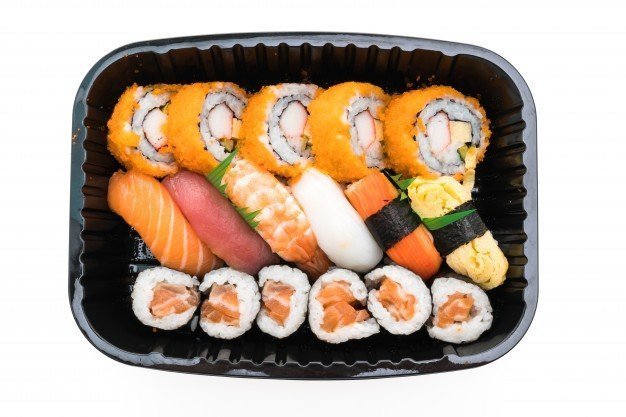 Chances of extra calories in some 'fancier' rolls
While some restaurants offer basic tuna and salmon rolls, there are also fancy shmancy Dynamite and Vegas rolls. 
Gorin said, "A lot of times those fancier rolls end up being filled with tempura, cream cheese, or mayonnaise-based sauces, which can really increase the calories."
Sometimes the spicy salmon and tuna rolls taste better when mayo-based sauces are used. Bedwell cautions that the words 'tempura' or 'spider' in the name of a roll could suggest they are fried.
The simpler rolls are often the healthier choices. Gorin also suggests consuming rolls that include avocado. It provides healthy monounsaturated fats for the body.
One or two rolls to keep the body healthy
The calories add up if one ends up ordering more than three rolls at a time, according to Gorin. She added that it was especially true if one is opting for the fancier rolls.
If it is a veggie-based or fish-based roll, a person can comfortably order two. However, it is better to add something else to round out the meal.
This is because veggie rolls do not contain the full serving of vegetables one needs. One option is to order a roll with a side of seaweed salad. Another option to make a meal is to order a side of miso soup or extra sashimi.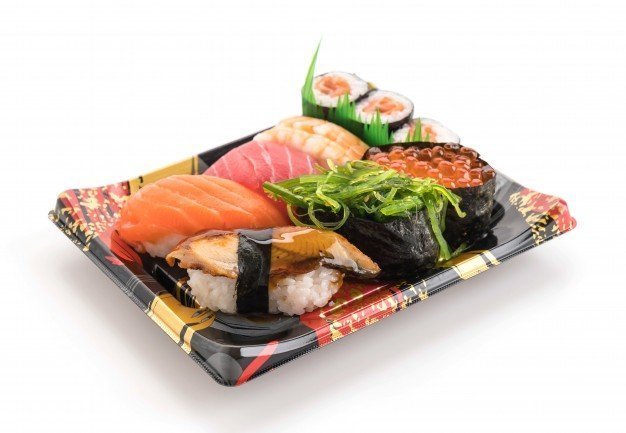 Sashimi instead of sushi
There is a difference between sashimi and pieces of sushi – rice. Sashimi provides great fish flavors, but without the worry of the added carbs. 
Gorin recommends ordering a bunch of sashimi with the seaweed salad and a miso soup. Additionally, a small bowl of rice on the side can be ordered to satisfy the carbs needed.
Choice of condiments
Soy sauce is essential when it comes to sushi. However, it should be used in moderation. She explained that soy sauce has a lot of sodium and the best thing to do would be to ask the restaurant for a low sodium soy sauce.
Gorin revealed her amazing trick which helps cut back on the condiment and this involves wasabi. She mixes a bit of wasabi into soy sauce dish. The extra spice discourages her from going overboard. 
Read more on our Twitter account @amomama_usa.
ⓘ The information in this article is not intended or implied to be a substitute for professional medical advice, diagnosis or treatment. All content, including text, and images contained on, or available through this NEWS.AMOMAMA.COM is for general information purposes only. NEWS.AMOMAMA.COM does not take responsibility for any action taken as a result of reading this article. Before undertaking any course of treatment please consult with your healthcare provider.