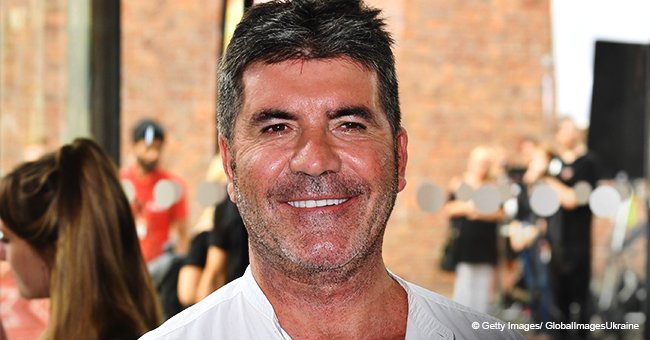 Simon Cowell tried to turn 'America's Got Talent' auditions into 'dating show' for small son
The judge decided to use the sweet little girl's audition to play matchmaker for his young son.
When 5-year-old Sophie Fatu took the stage to audition for America's Got Talent, Simon Cowell took an instant liking to the little girl, and made an interesting suggestion to her.
The little girl sang her own rendition of Frank Sinatra's My Way, wowing the judges with her mature performance considering her age.
When she was done, all the judges had highly positive comments for the youngster, and Cowell decided that he liked Fatu enough to suggest that she should date his 4-year-old son, Erik.
"I want you to date my son," he said to much laughter from the audience. "He's just split up with his girlfriend so I'm gonna have to make an introduction — he's gonna love you, you are adorable"
Naturally, Fatu was shocked by Cowell's request, leaving her standing with her jaw hanging open on stage as he explained his reasoning.
But after giving Fatu four yesses from the judge's table, Cowell's son Erik made an appearance on his lap. When the tough-to-crack judge asked Erik what he thought of Fatu, he got a rather unexpected answer from the tot.
Rather than enthusiastically agreeing with his father's opinion on the talented little girl, the 4-year-old unexpectedly beeped the buzzer!
Cowell sternly told his son that he couldn't press the buzzer on Fatu.
Fatu chose a baby pink frock with long sleeves and matching long pink socks for her audition, and left her curly locks hanging about her shoulders, held back by a pink bow on her head.
As the judges gave her their feedback on her wonderful performance, she politely thanked them over and over again as they praised her.
Heidi Klum's assessment was that she had "sung like an angel," while Howie Mandel called her "the most adorable, cutest, talented, little thing [he] have seen on [the] stage."
Please fill in your e-mail so we can share with you our top stories!