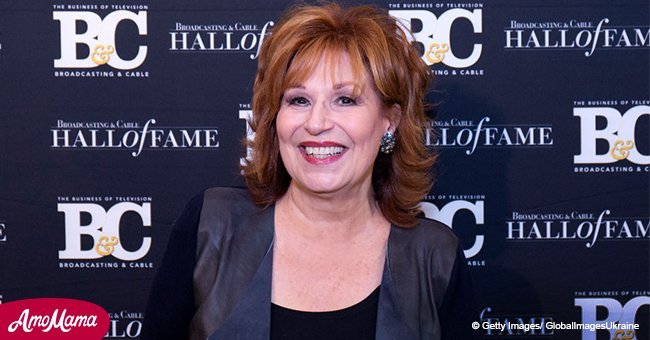 Joy Behar was hospitalized over the weekend after she 'stabbed' her hand with a knife
Joy Behar was absent from Monday's episode of The View. She was hospitalized after she accidentally stabbed herself in the hand, and only returned to the set on Tuesday.
Behar's co-host, Whoopi Goldberg was struggling to contain her laughter while asking Behar to explain what had happened on Saturday.
"I was trying to desperately eat something, so I was trying to open up an avocado, and I stuck the knife into the pit to get it out, and I stabbed myself."
Joy Behar, YouTube/The View, June 12, 2018.
She tried to remove the pit, and the knife slipped. Behar said the pain was intense, unlike she had felt before, and she is the first to admit that she's "very accident prone."
She immediately regretted not using a spoon to remove the pit but learned from her doctor that people so often injure themselves while peeling an avocado, it's even referred to as 'avocado hand.'
Even Meryl Streep had similarly injured herself. Behar felt a bit better after learning that and said she was in good company at least.
The wound became infected, and Behar had to stay at the hospital overnight, explaining that she was on a drip every six hours and was given antibiotics.
Behar joked that is was a lesson she needed to learn. From now on, she will be leaving the slicing and dicing to someone else, and only buy ready-made guacamole.
An infection, if left untreated, could lead to the loss of a finger, and Behar felt compelled to warn her viewers about the dangers of 'avocado hand,' also referred to as 'bagel hand.'
According to the Freakonomics blog, an estimated 3 billion bagels were consumed by American citizens during 2009.
A whopping 1,979 citizens 'cut their fingers so badly that they ended up in an emergency room.' According to those statistics, 'bagel cutting is the fifth most dangerous activity in the American kitchen.'
Since then, a smorgasbord of gadgets has been made available to the public to prevent bagel-related injuries. For more details, please follow us on Twitter, at AmoMama USA.
Please fill in your e-mail so we can share with you our top stories!