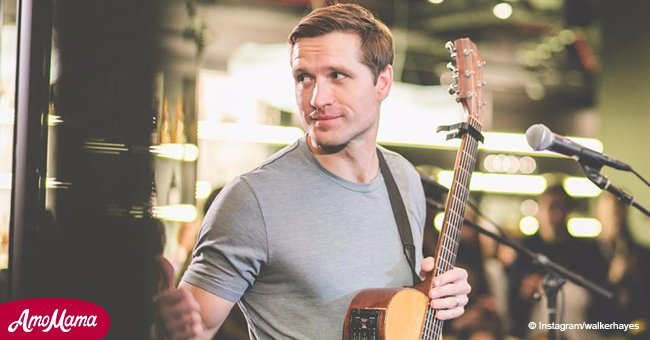 Country singer Walker Hayes shared emotional statement following loss of newborn baby
Fans lend their support and condolences to a heartbreaking tweet from one of the brightest stars of the country music.
Walker Hayes, the upcoming star in the country music scene, took to Twitter on June to share the grief of his newborn child's loss with his fans.
The artist who recently released his second studio album and the phenomenal hit single, You Broke Up With Me, wrote in his post that his baby was 'safely in heaven.'
Hayes was expecting a new baby girl with wife Laney. The couple currently has six children together.
The country star wrote that his baby girl, Oakleigh Klover, was born that morning but passed away only a few moments later. He did not reveal the cause of demise.
His statement on Twitter read, 'It is with great sadness that Laney and I share with you the news that our sweet Oakleigh Klover Hayes was born this morning at the hospital and now is safely in heaven.'
The star further thanked his fans and the media world for respecting the couple's privacy as they grieve the immense loss in their lives.
In the wake of Hayes' loss, the star has canceled his upcoming appearances as the star probably looks forward to spending some time in the private company of his wife and children.
Representatives of Winstock Festival were one of the firsts to tweet about the cancelation of his scheduled performance during the event
Several fans of the star have been devastated by the news of the loss of Hayes' son. They quickly chipped in to post their messages of support and condolences on social media.
Twitter user Courtney Whitfield offered her prayers for Hayes' family. She wrote, 'Prayers going up for a family so close to my heart.'
Similarly, Twitter user Erin Yutzy wrote about how grieved she was while watching Hayes' nomination in the CMT Awards before adding that the nomination was a 'huge accomplishment.'
Please fill in your e-mail so we can share with you our top stories!