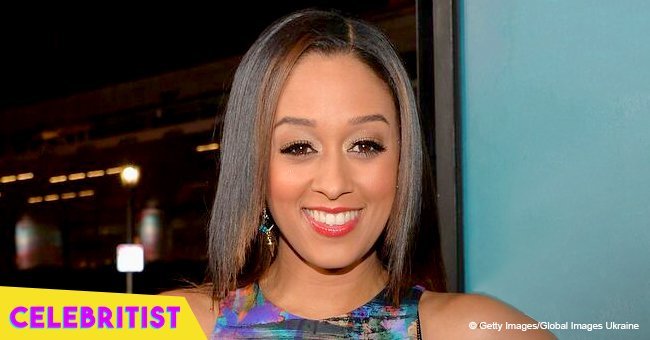 Tia Mowry gives a glimpse of newborn daughter in pink tutu
Tia Mowry's little girl is finally ready for an introduction. Well, almost ready. The new momma teased a photo of her baby to the delight of her fans.
How do you celebrate 5 a million fan-base? By teasing a photo of your incredibly beautiful baby girl if you are a new mom like Tia Mowry-Hardrict. The 39-year-old shared a photo of her girl in a tutu to thank her fans for their never-ending support and to welcome the new million or so to the family. Tia now has 5 million followers on Instagram, a feat that few achieve especially when they cease being active in the entertainment industry.
Tia and her husband Cory Hardrict are also parents to son Cree, 6.
The mother of two uses her online presence to encourage women to be their best versions of themselves and to let mothers know that they don't have to be perfect. In one of her posts, she reminded new mommies that they didn't have to work with anyone else's schedule when trying to lose baby weight.
"Ladies, it's okay that our bodies are not PERFECT after our babies are born. Give yourself time. Go at your own pace. Don't allow people to put a time limit on YOUR body. You've just accomplished a miracle! #Love yourself, love your new body, embrace it. It you want to make changes than that's your desire and no one else's. Ps, #moms freaking rock!"
In yet another post, the reality star agonized – albeit lovingly – of the sleepless nights she spends since her bundle of joy was born. Her fans love her realness and are able to identify with her.
In the meantime, fans are eagerly waiting for the couple to reveal their baby next month on Tia's YouTube Channel, 'Tia Mowry's Quick Fix.
Please fill in your e-mail so we can share with you our top stories!