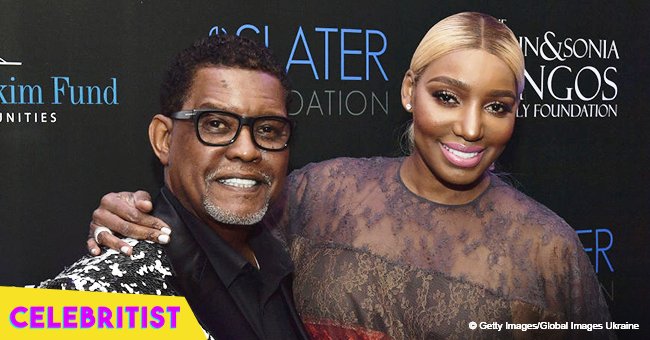 NeNe Leakes receives gifts for husband Gregg amid his recovery from illness
NeNe Leakes might have the best fans and friends in the world, after the couple constantly receives all kinds of gifts for her husband who has been recovering from an illness in their home.
NeNe Leakes' husband Gregg was hospitalized for 16 days, and is still trying to reach full recovery in their own home. To keep him busy, fans and friends alike have sent the couple all sorts of gifts that may be useful to them during the recovery process.
Andy Cohen sent Gregg some books to keep him company a while back, and now, their friend Brandon Maloof sent a luxurious fragrance bottle for Gregg to use once he is fully recovered.
Fans have been trying to send their well wishes through Instagram comments as well, as this is the easiest way to reach the Leakes couple.
"Sending well wishes to you and your family. And a speedy recovery to [Gregg]."
"Praying for Favor and a complete and speedy recovery for [Gregg]!! ... And strength and peace for you Nene!!"
"@neneleakes praying for Gregg, the family, and you especially. It takes a lot to care for loved ones when they are not their best. May the Lord strengthen you and your family. Stay encouraged NeNe forever."
"Gregg got this morning what he says is by far the most beautiful gift to date which was sent by the one and only fabulous @marlohampton Girl this bible is absolutely beautiful. This picture does it no justice! All of his gifts are very thoughtful and beautiful. We appreciate you all"
NeNe Leakes has just recently revealed her husband's diagnosis after being hospitalized for 16 days prior to his recovery at home. The "Real Housewives of Atlanta" star shared a photo of Gregg at the MD Anderson Cancer Center in Houston, sitting next to a desktop computer that shows the word "cancer" crossed out on the screen.
"Our New Normal and the fight begins #[expletive]cancer"
NeNe had previously cancelled her appearances in numerous events three weeks ago, after announcing that Gregg has been in the hospital for more than two weeks. Set to appear on numerous comedy shows, she felt the need to cancel the remaining shows to be with her husband. On May 21, she posted a video on Instagram saying how she felt regarding the matter.
Please fill in your e-mail so we can share with you our top stories!