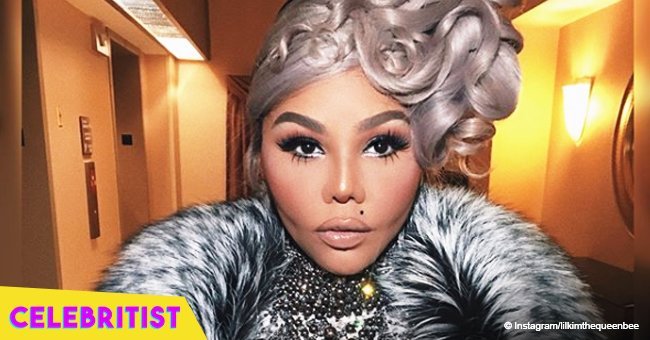 Lil' Kim shares photo of daughter wearing a wide smile that shows her dimple
Lil' Kim always wanted a baby and she finally got one. The proud mother changed most if her ways to accommodate her baby and now the little one is grown. The rapper generously shares photos of her baby with her Instagram fans.
Four years ago, Lil' Kim's daughter Royal Reign checked in. She weighed in at 6 pounds, 5 ounces, and measured 19.5 inches in length and had her mother's tenacity from the get-go. Prior to the birth, the mother-to-be proudly announced to the world that she was expecting. "I'm so excited! I can't wait to be a mom." As for slowing down during the pregnancy, it wasn't an option. "I'm still going to work. I'm still going to be hardcore," she said. "The baby has made me even more of a beast!"
Well, four years down, the 43-year-old rapper has not slowed down but she has settled into her new role perfectly. Kim's best friend of over 20 years, Jennifer Dalton told Us Magazine that being a mother was one of Kim's ambitions.
"She's always wanted to have a child. But because she's been so busy working and with her career, it's never been the right time and now — she's like, I want a child, this is my time, I'm going to have this child, I'm going to be a great mother, and I'm going to have a great career after my child. She is very, very good with kids. She loves kids! And she's such a great godmother. She's my daughter's godmother; she has three godkids. That's how great of a godmother she is—everybody wants her!"
She did get her Princess Bee and has been the proudest mother you have seen. She takes her little girl on tour with her and paints her social wall with photos of her princess.
Please fill in your e-mail so we can share with you our top stories!