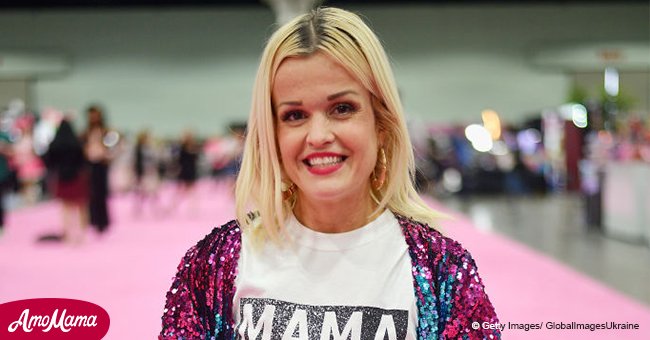 'Little Women: LA' star Terra Jole fights tears in group therapy
Terra Jole and Tonya Banks work through their anger in therapy
Terra Jole, 38, is a reality star on the popular hit show Little Women: LA. The program, now in its 7th season, focuses on the everyday life of women with dwarfism. Jole has achondroplasia, and is 4'2".
In the latest episode of the show which aired on the 13th of June 2018, Terra Jole and Tonya Banks disagreed over the brand name for Jole's wine-line.
Banks did not feel investing in wine was a good idea, and disliked the brand name — Mini Mama Moscato. The conflict spread when the other women jumped in and took sides, most of them agreeing with Banks - which left Joles feeling ostracised.
The relations between the cast were strained, and so Banks organized a day of team building and "extreme" therapy with life coach Hasani and posted the resulting session on Youtube.
"I never meant for Terra to feel like she was being ganged up on, and I'm ready to move on. I want to take the first steps in forgiving."
Tonya Banks, PopCulture.com, 13th of June 2018
Life coach Hasani sat them down for a heart-to-heart, helping them to vent their feelings and reach for closure.
Hasani spoke of "genuine forgiveness," which brings true healing and change, rather than lip-service which leaves festering seeds of anger and resentment which will blossom into future conflict.
Jole responded to the call for forgiveness with sarcasm, and Hasani told her that he felt she needed that forgiveness the most. Jole broke into tears and spoke about the pain her feud with her former friend Banks had caused her.
The two women had been at loggerheads over business decisions for the past season on the show, and the clash had seeped into their personal relationship.
Banks was touched by her friend's tears and reached out, taking the first step towards a reconciliation, saying: "No matter what disagreement or whatever we've gone through, I don't want you to ever feel that I don't love you like my sister."
Jole and Banks embraced, and while both admit their relationship still needs a lot of work, the first step towards repairing their friendship has been taken.
Read more about "Little Women: LA" on our Twitter account @amomama_usa.
Please fill in your e-mail so we can share with you our top stories!