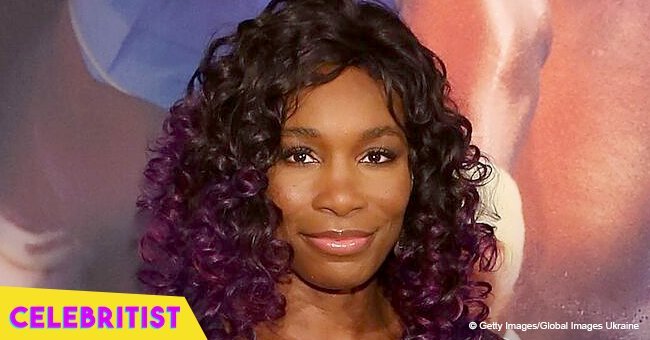 Venus Williams shows off fit body in flowy orange maxi dress
The tennis superstar flaunted her athletic yet curvaceous figure in a recent photoshoot for Vanity Fair Italia. It has been a rough month for Venus and her sister Serena on the tennis court, and now both of them are out of the French Open.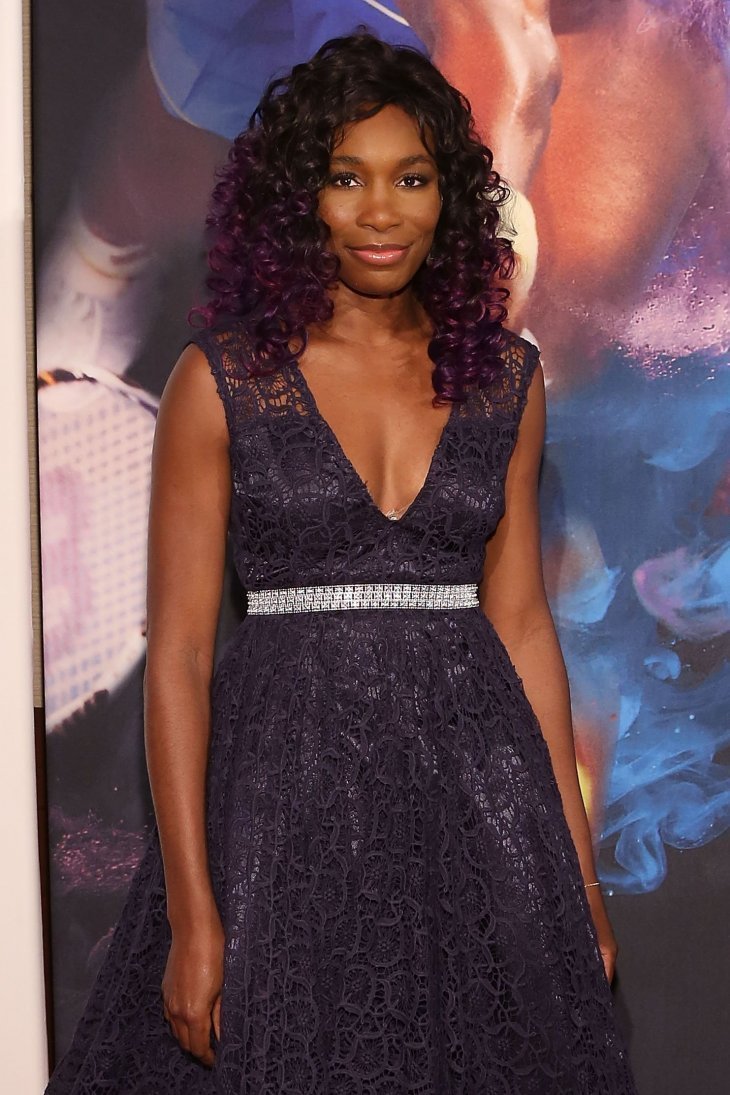 Credit: GettyImages / Global Images of Ukraine
Venus Williams left her fans with a bitter taste after she lost her spot on the French Open on her first round. Her 6-4, 7-5 loss to Wang Qiang of China, marks the fourth time that Williams is out on the first round in the 21 times she has attended the French Open.
But the 37-years-old is not one to wallow about losing, and instead, she took her free time in Paris to walk around and take beautiful photos of the city of love. Venus loves to travel around the world, and just days before making her big appearance in France, she was enjoying the streets in Italy.
Williams was taking some photos for Vanity Fair Italia, and she shared a sneak peek of the photo shoot on Instagram, posting a shot where she's flaunting her curves in a sleeveless orange maxi dress.
Leaning against a balcony with an incredible view of the sky and the ocean in the back, Venus let her hair flow into the wind as she posed elegantly while her dog, Harry, rested on a wooden chair at her side. The cute animal is often seen with Venus everywhere she goes, as she confessed to In Style magazine that he likes to visit new places, just like her.
Harry was also caught on camera with Venus on France, where she visited several museums and took photos to take inspiration for her new project on V Starr Interiors, her commercial design firm.
After also losing in the doubles competition, Venus' sister, Serena Williams, surprised everyone calling for a press conference two hours ahead of her match against Maria Sharapova to reveal that she was pulling out of the tournament because of a pec injury.
The Williams sisters have been going through a losing streak lately, and fans are hoping things to get better for both of them ahead of Wimbledon.
While Serena is busy taking care of her baby daughter, Alexis Olympia, Venus is enjoying singlehood, and she recently opened to In Style magazine about her daily life whether she's in the middle of a competition or just getting ready for one.
She revealed that first thing in the morning, she likes to read the news and hit the gym. Then, she has a smoothie for breakfast and heads up for her office, where she works on both of her businesses, the apparel line, EleVen, and V Starr Interiors, her commercial design firm. She also enjoys hanging out with friends, but refrains from inviting them to her home because, in her own words, she's a "terrible host."
A woman of family, Venus visits her father very often, since the man lives just a few houses away. She also keeps up with the rest of the family through a group chat, and on rare occasions, she shows her support for her sister on social media.
Despite being younger, Serena is one of Venus' biggest inspirations, and she revealed that the most valuable words of advice she has received in her life came from Serena, saying:
"No matter what, you have to show up – so why not compete?"
Venus lives up to that mentality, and even though she has been losing as of lately, her impetus and willing to compete are some of the traits that have taken her so far in the tennis world. Hopefully, we'll keep seeing more of her in the future.
Please fill in your e-mail so we can share with you our top stories!