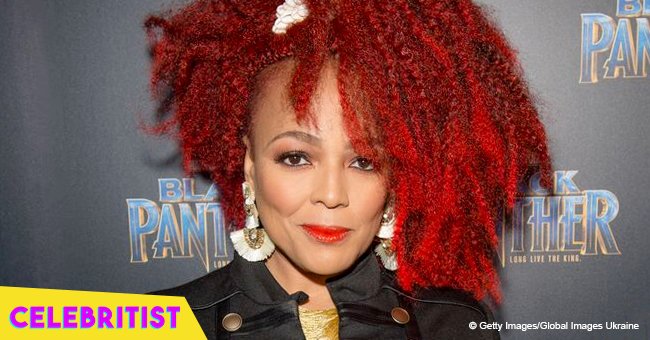 Kim Fields shares photo of her little son exercising on the floor
"The Facts of Life" star recently shared a photo of her four-years-old son showing off his workout routine. The little boy was a blessing to Kim's life, as she had two miscarriages before finally being able to welcome the boy into the family at 44.
Kim Fields is a loving mother of two precious little boys, Sebastian Alexander, 11 and Quincy Morgan, 4. She married the father of the kids, Broadway actor Christopher Morgan, in 2007. And some years after having their first son, the couple started to try and conceive a little brother or sister for him.
However, it was a hard process for the couple, and Kim confessed that she had two miscarriages in two years. That's why, when she got pregnant once again, she mistook the symptoms for the flu and premenopausal signals.
Visiting "The Real" back when she was pregnant, Fields opened about how was for her to found out she was expecting a child at 44, something that most women try to avoid because of the risk factors that age can bring to the pregnancy.
"Funny enough, for a minute I thought I was getting pre-menopausal because certain things were starting to be irregular and then other symptoms started — my memory and I was clumsier than normal which I couldn't even believe was possible. Then our son got sick with a stomach virus and I caught it. Chris said, 'No, babe, you're a little sicker than Sebastian. You need to go and get that checked out' and I said,'Okay.' They tested me and said, 'Oh honey, you're not dehydrated. You're two months pregnant.'"
Now, Quincy is growing up healthy and he is as charming as his mother, and in a recent video shared by Kim on Instagram, the boy is exercising on the floor, working out his legs in the air as he lays on the floor wearing an orange headband and t-shirt. When Kim asks him "what are you doing," he answers as if it isn't obvious "Exercising. That's my exercise."
Fields took her son's willpower as motivation to star her own routine, as she wrote in her caption:
"I ain't get my sweat on just yet so this one gave me some inspiration... and got to my @gymwrap stash! @nicoleariparker does this count for my accountability? #workout #workoutmotivation #exercise #Qtime"
Kim and Christopher have a beautiful family, and we're glad that they were blessed with another kid after going through two major losses.
Please fill in your e-mail so we can share with you our top stories!